TIGER ALUMNI CENTER -- ERHS/RCHS

Buys Christmas Tree Angels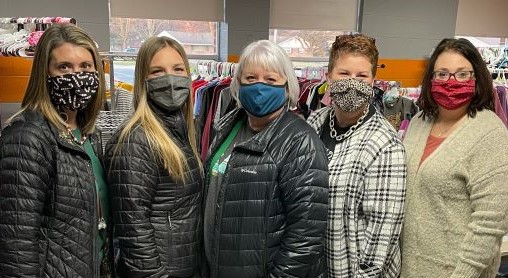 Mandy Houchin, Amy Rusk, Janet Everette, Julie Hill, and Lisa Hemrich
Tiger Pride Alumni Association Board Members bought the last 31 Angel Tree kids using Tiger Pride Cares funds.
The Salvation Army Angel Tree program helps provide Christmas gifts for hundreds of thousands of children around the country each year. Once a child or senior adult has been registered and accepted as an Angel their Christmas wish list is shared with donors in your community who purchase gifts of new clothing and toys. The gifts are distributed to the family to place under their family Christmas tree.


The Pride Cares funds are used for RCCU students and are available for teachers to obtain financial help for the special needs of their students. This program has already funded expenditures such as medical needs (eyeglasses, etc), toiletry items, clothing, and school supplies.

Pictured above are TPAA Vice-President Mandy Houchin, Secretary Amy Rusk, Treasurer Janet Everette, New Member Julie Hill, and President Lisa Hemrich.

The Tiger Cares program was originally encouraged by Bob Lemke (Class of 1960), Tiger Pride Alumni Association's Corporate Sponsor, who wrote to founder Richard Williams asking if the time were not right for TPAA to begin to help current, needy students. Mr. Lemke donated a special gift funding the progam its first semester, Spring 2018. Richard shared Bob's thoughts with President Lisa Hemrich who worked with the then TPAA board members and RCCU Superintendent Chris Simpson to create the program.

Tiger Pride Cares funds come from the public and members of the Tiger Alumni Center website (http://www.erhsalumni.net).
We encourage you to donate to Pride Cares!