TIGER ALUMNI CENTER -- Serving RCCU1 Alumni, Employees & Students
Classes of 1904 - 2022
2022 Lifetime Ceremony
Lifetime Achievement Award (ATL) Ceremony
The lifetime Achievement Award Committee is pleased to inform the TAC community that it's planning a program for September 24, 2022.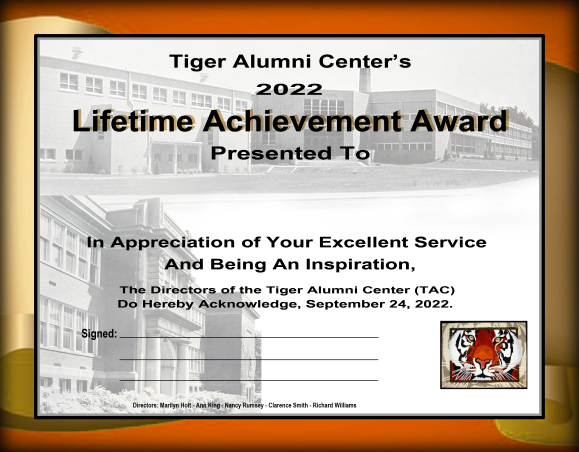 Marilyn Holt, Nancy Rumsey, Smitty Smith, and Richard have been sharing thoughts for months. Just recently they decided to risk the potentual issues that Covid-19 might cause and plan for the event.
Potential recipients, event time and location, and various supporting decisions are are being discussed. We've pretty much settled most of the items! Just need to confirm them.
Watch this page for coming details!
Richard
July 26, 2023