TIGER ALUMNI CENTER -- ERHS/RCHS

Getting Trained Challenges
Getting Post-High School Training is Too Expensive for Many

Cost of one semester at OCC
One semester of 15 credit hours would be a minimum of $1,475.00 for tuition and mandatory fees. Tuition is $83.00 a credit hour. Tech fee is $5.00 a credit hour. Student support fee is $10.00 a credit hour and the facility usage fee is $5.00 for anyone taking 6 or more credit hours. (Richard's note: the college sent me this information in June, 2015 for the fall semester, 2015.)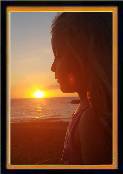 Helping Today's Youth Become Tomorrow's Leaders
Summary: Given the cost of a single credit hour at a trade school, community college, or university when most courses are 3-hour ones, taking a night class will cost over $300. That amount is too expensive for many young, working adults. Let's help as many of them as we can.
1. Let's help them now. The best time for youth to continue training for the future is immediately after high school. I taught youth for 33 years, 27 of which with college students. Yes, I know some of the new high school graduates cannot afford schooling and have to save for years to continue training. Many don't make enough to save money. The immediate needs of each day dominate their decision making and those needs replace dreams. Plus, saving is always very hard and "Now" rules "Tomorrow."

2. Young adults cannot afford post-high school training when each credit hour costs around $100 (See above.) Some of this year's graduates will become part-timers at training centers, like my community college, taking one night class (or Saturday one) a semester. At that rate a five-course program (a one-semester certificate to train for most trades, like driving a semi-truck) can take several years. Add time and expense to that if the desired position is something that takes two-semesters, like a CNA or LPN nurse. That was true of my college. I knew of a few students taking a two-year program who finally finished in five years, a few even more years. Think of coming up with $1000: taking one course each fall, winter, and summer will cost $900 in tuition alone. Many give up.

3. I saw some of my returning ex-students on the nights I was teaching, if not in my classes, then in the dining hall before class grabbing a quick supper; others I saw during breaks. Those in my night classes were exhausted having spent most of the day in one or two jobs. As a teacher I knew to vary classroom activities, including movement, to help the students stay alert. I stayed in contact with some students for years -- lived in a world of students. Rather often, I'd see some at work at their day job. (Right now, a lady, who has waited on Barb and me for 8 years at a local restaurant, has just returned to school part-time.)
I felt honored to know many ex-students, especially those I got to greet them on our graduation nights. Those nights were filled with elation. It was a special family event. The graduate was accompanied by his or her family -- spouse, children, parents, grandparents and, often, family friends. Graduation night was a night of rewards; happiness for success.

4. Now is the time to help our youth with their dreams.

Happy Days!
A few of you knew my mother. She returned to college full-time when in her forties after giving birth to my sister, twenty years younger than me. She began twenty years before that taking one class a semester at VU. She took one course whenever she could afford to go. I know. She talked me into taking one night course each semester of my junior year at ERHS. You can do the math faster than I can spell it: years and years of time fighting for a dream, to be a French teacher. She made it.
Fewer of you know Barb, my wife. When we wed, she had an RN certificate from a Terre Haute hospital. She worked part-time when our son was a child. Around the time Erik was a ten-year old, she started taking night courses. She was lucky as we could afford the tuition. You do know that working all day and sitting in a class one night and going to campus to study some other nights leaves you drained. That didn't help her health: she was exhausted most of the time. Four years later she got her degree. I was her support; but she lived those years. What if she had no help? What if she were a single mom raising a son, working eight-hours, and taking courses at night or on Saturdays? Let's help. Barb made it. Others need help.
If you think about it, I am in an excellent position to encourage you all to help as many of our graduates as possible. I understand the mountain these kids are facing. Please donate!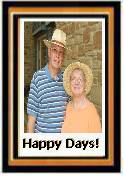 Richard