TIGER ALUMNI CENTER -- ERHS/RCHS

Golf Cart Life
Barb and I live in Tyrone, GA, a 112-year-old village of seven thousand residents located within one mile from famous Peachtree City (PTC), a sixty-two-year-old town of 35,000. Both communities, just 20 miles southwest of Atlanta, have received several awards for their crime-free and culturally-active quality of living. Both were originally home to the Creek Indians; Both being forest area, with PTC known as "Tree City USA", a designation by the Arbor Day Foundation in 2001.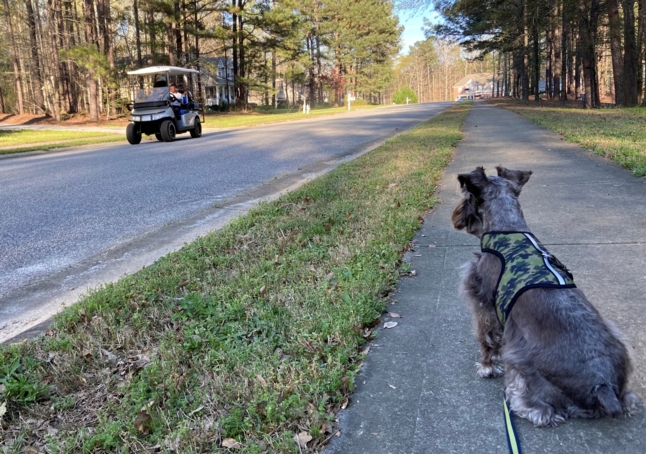 Tyrone, as I have known it these last thirteen years, can't compete with the many excellent restaurants, parks, and art-related activities available in PTC. But one can live in Tyrone, whose taxes are much lower, and enjoy PTC. For example, it is 4.5 miles from our drive-way to one of our favorite restaurants in one the five 'village-centers' in PTC. Another example, we're six miles away to the the PTC library rated the best city library in Georgia. (We were ten miles away from the Pearland, TX, library when we lived there.) After living in Texas, being five miles away from someplace is nothing! In Pearland, TX, we normally drove twenty miles to get anywhere!
PTC is known as "Golf Cart City."
"Many experts come to study our city even though we're considered much older than other communities," says Mayor Vanessa Fleisch. "We have a great reputation for being a strong and healthy community."
An environmentally friendly golf cart system is one reason that Peachtree City is a great place to live. More than 9,000 households own electric golf carts. The carts cut down on gasoline emissions and allow residents a convenient way to get around. Carts are economical, too, by being much cheaper than a second or third car.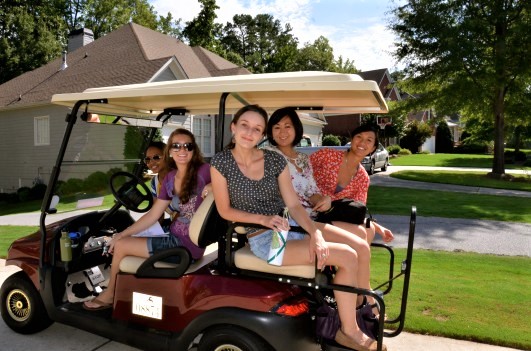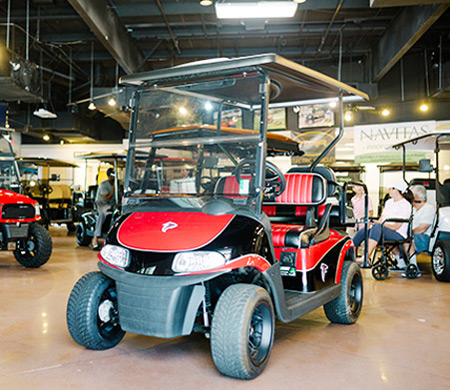 Drivers are Safer on the Cart Paths But may use PTC's Streets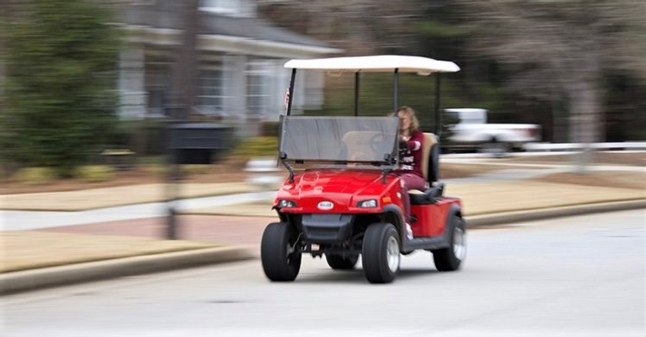 Carts are banned from the highways but their own paths are available. At their top speed of 20 mph, they have no place on highways.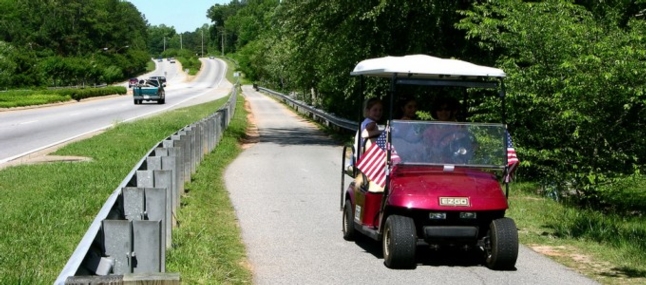 The city even allows kids ages 12 and over to drive their own golf cart with an adult.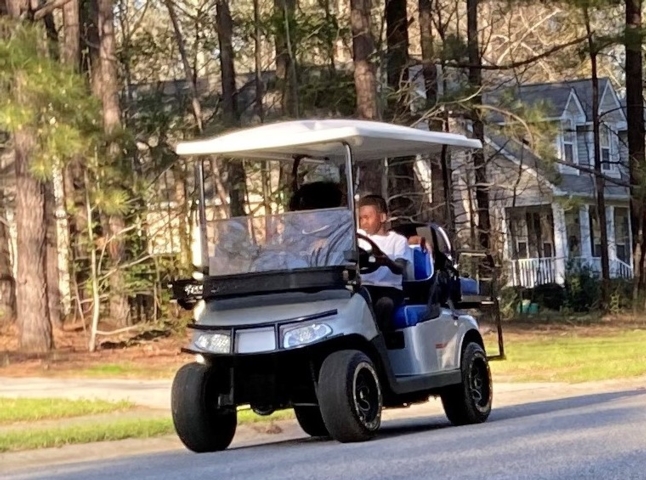 There are more than 90 miles of paved, tree-lined paths for golf carts, bicyclists, and pedestrians. The paths lead through parks, community gardens, and nature trails. Lakes and an outdoor amphitheater are also accessible.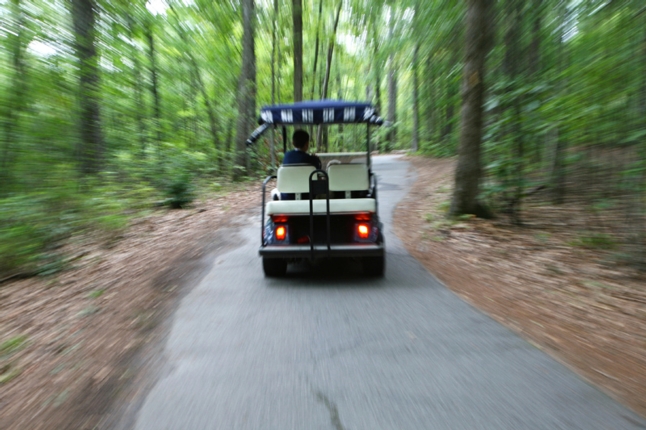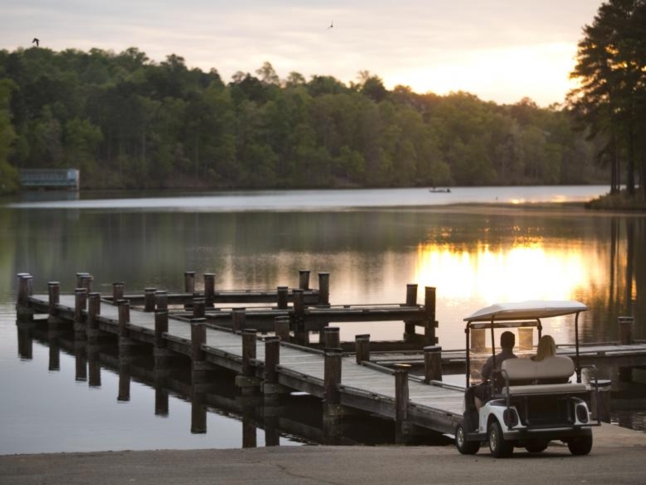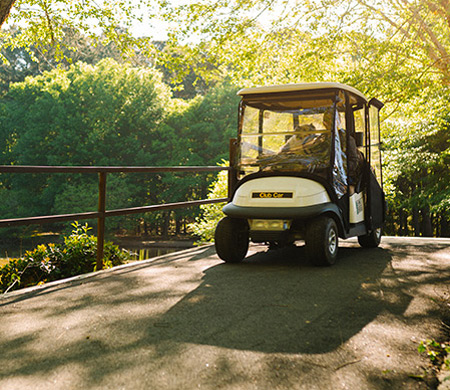 Golf Cart Destinations
So I imagine that everyone in Peachtree City has golf cart routes that they take over and over again. Some to go to the store, others to go to school and church, and some to simply enjoy the scenery.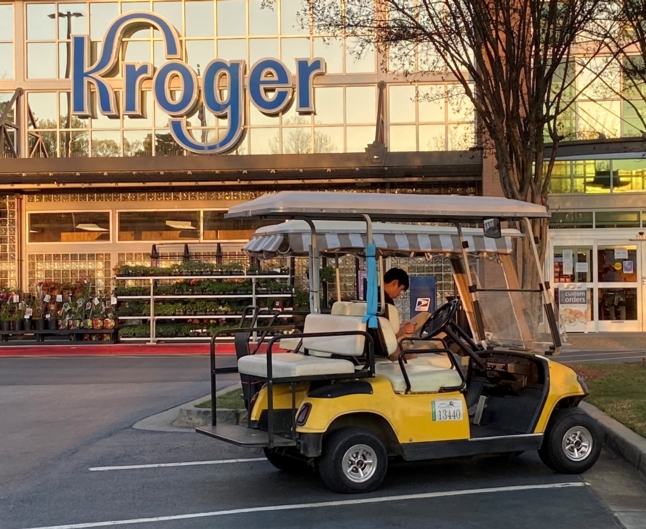 Carts Parking at Kroger, March, 2020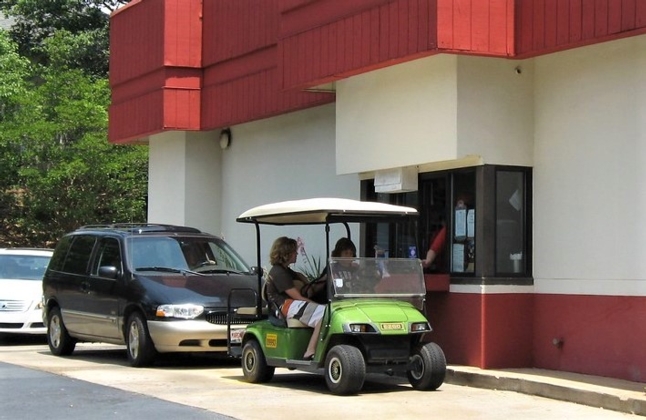 Way to go for lunch (above) or dinner (below)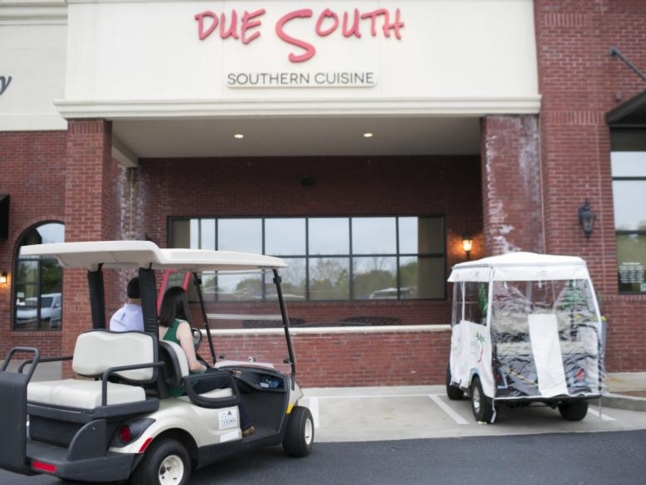 School Transportation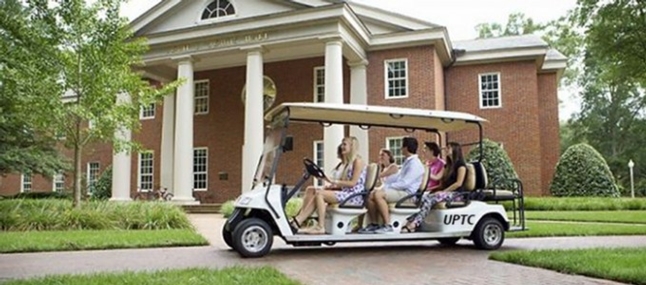 Getting Around Campus to College Classes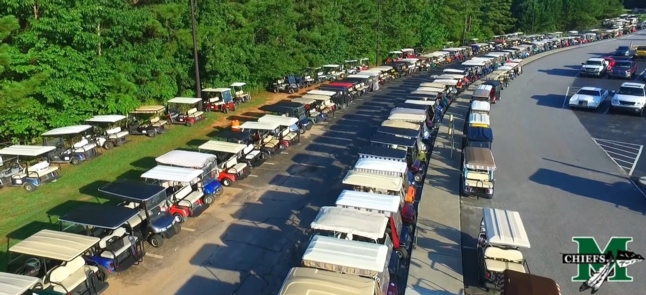 McIntosh High School Golf Cart Parking -- Space for Hundreds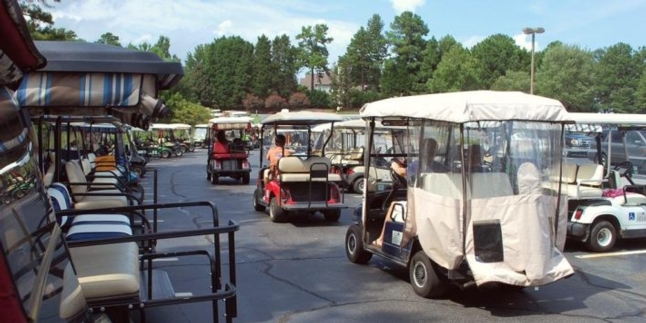 Above and Below: Students Exiting H.S. Parking Lot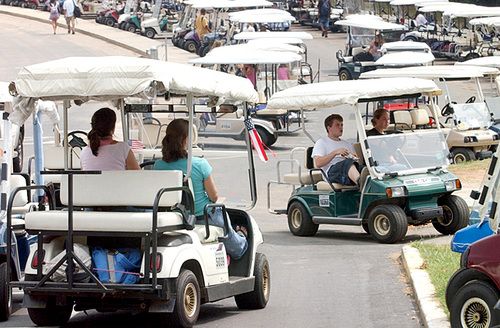 Grade School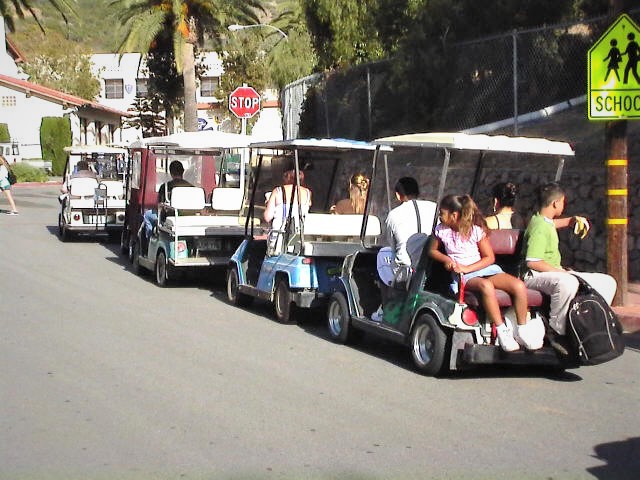 Getting to School in Mom's Golf Cart
Tyrone and Peachtree City exist in a beautiful area and slowing down one's speed through life helps one to enjoy more and stress less!