TIGER ALUMNI CENTER -- ERHS/RCHS

Scholarships 2023
2023 Scholarship Drive
February 28, 2023
Hello TAC Members:
It's Scholarship Drive Time! – and then some!
Sonja Music, TPAA Treasurer and I (Richard, Founder of TAC & TPAA) are co-writing this letter to you to announce the beginning of the 2023 Scholarship Drive. We both hope you will continue to support the funding of our scholarship program with the merger of TAC & TPAA.

Sonja will detail in her message below recent activity of the special meeting with the other directors of TPAA regarding the transition. Here, I will just report to you that I am super pleased with every aspect of the transition. Yes, I am a bit sad to pass on my work to others, but without a single sad thought for the TPAA volunteers who are eager to continue my service. What better situation could I ever hope for than my own groups combining? None!
One of those TPAA volunteers is Nancy Rumsey who was my co-leader for years and has now accepted the position as TPAA director.
Another key volunteer's name may sound familiar to you, and I mean that of Sonja Music. Sonja has served in positions of our school district for years, such as her position as Assistant to the Superintendent Chris Simpson. As such, she's helped us with supporting details for several of the last scholarship drives. She and I talked together to get scholarship drives complete so often she got to know my phone number and name.

And, I'm proud to report that I asked the TPAA past president to invite Sonja to the board. One key action has followed another and another until we get to this letter! Amazing? Maybe. We TAC'ers got lucky by having yet another wonderful person agree to serve with us!
So, let the 2023 scholarship drive begin! You may have questions; we've got details to work out. Now, however, is the time to start the donations!
Below is Sonja's portion of this message.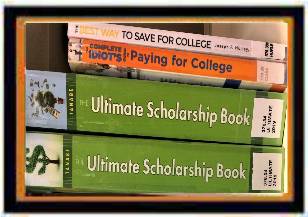 Greetings alumni:
The Tiger Pride Alumni Association Board of Directors held a special meeting February 9, 2023. The purpose of the meeting was to approve the terms and conditions for the merger of Tiger Alumni Center (TAC) and Tiger Pride Alumni Association (TPAA) following the retirement of the founder of the Tiger Alumni Center, Richard Williams. The following items were approved by the group:
The merger of Tiger Alumni Center and Tiger Pride Alumni Association will involve a two-year transition period ending May 31, 2025.
The current website's name will remain Tiger Alumni Center (TAC).
Richard Williams will continue to work with the directors during the two-year transition period.
Nancy Rumsey was approved as a TPAA director.

The Tiger Pride Alumni Association will continue the scholarship fund and has a goal to award $1,000 scholarships to 20 members of the graduating class of 2023. The money for these scholarships comes from YOU, with over $21,854.54 coming in as donations over the last year.
For the last several years, we have relied on rollover from the previous years to be able to meet our $20,000 goal. We have $1,854.54 to rollover from last year and will need your help to reach our goal this year. If you are able to give, please do so. We would love to go into the next drive with a surplus to ensure we meet our goal annually.

Please send donations to TPAA, Attn: Sonja Music; 1100 East Laurel Street; Olney, IL 62450 (checks should be made out to TPAA).
Thank you so much for your continued support as an Olney Tiger Alumni. We appreciate you, and more importantly, our scholarship winners appreciate you!
Best regards,
Tiger Pride Alumni Association Board of Directors
Happy Days, TAC'ers,
Richard Williams
Again, send your donations to the address below:
TPAA, Attn: Sonja Music; 1100 East Laurel Street; Olney, IL 62450 (checks should be made out to TPAA).