TIGER ALUMNI CENTER -- ERHS/RCHS

11th Successful Scholarship Drive - 2022
4-7-10-10-20-20-20-20-20-20-20 = 171 Scholarships
Hello 2,170 TAC'ers!
With much joy I report to you the success of your 11th scholarship drive! Last week Tiger Pride Alumni Association Treasurer Janet Everette reported to me that we were over the top, over $21K had been donated. Again, as you surely know, our goal had been $20K - as it has been for seven years now.
Click on the image below to visit the TAC page reporting the donation activity for this now-past Tiger Pride Alumni Association – Tiger Alumni Center 2022 Scholarship drive.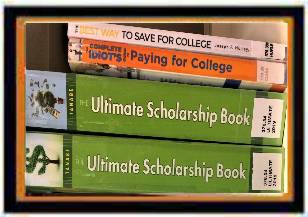 First, Thanks to All -- Donors and Drive Volunteers
Thanks to the directors of our Tiger Pride Alumni Association (TPAA). I retired from "Pride" two years ago, and at the time reported that the 2021 drive would be my last one to lead. Directors accepted that with President Lisa Hough Hemrich (Class of 1990) warmly wishing me well saying that I deserved my retirement. I thank Pride for conducting the 2022 drive!

Second, thanks to those who donated via one of Pride's venues.
I appreciate the efforts of the TPAA directors to create platforms for raising money for the scholarship drive. If you look at this year's TAC report (see link above), you will see those alums who donated using TPAA's vehicles. I am pleased and will be so as that sum grows over the coming years! I also thank the donations of the individual directors.

Thirdly, Thanks to TAC'er alums donating another year.
Most clearly, you TAC alums donated most of the twenty thousands of dollars. (More on a related thought below.) Repeat donors lead the 2022 success, with some first-time donors helping. If you look at the list on the 2022 Drive page, you'll see the list; if you compare that list with all the previous drive report pages on TAC, you will conclude that key members have continued to make the drive a success.
I have analyzed the contribution patterns of various years and concluded that as many as close to fifty people donate more than once or twice, and over a dozen have donated almost every year. More than one has donated every year. Our TPAA sponsor, Bob Lemke, Class of 1960, being a key one. I'll come back to discuss the importance to me of your repeat donors below.
Bob Lemke's corporation

Donors As Drive Leaders: Encouraging Support/Growth
The leadership of repeat donors, I am certain, results in our increasing number of scholarships offered: we started with four back in 2012. We've been able to support 20 scholarships for 7 repeated years now. Check out it out! Go look at the report pages. Repeating TAC alums donors make the drive successful. That's about the best definition of leadership I can offer. Here I'm not making a distinction between those repeatedly donating a little or a high sum.
Yearly, I have encouraged both small amounts and large ones. You know that. I've tried to stress such behavior – across the board levels: many giving some and some giving much - illustrates our group identify: proof of an alum spirit that I term the community of TAC'ers!

My Key Value of our TAC Community
Before this drive I has hoping and praying that we'd met our goal. We Did! And we did it without my leadership! That's a seriously important point to me! Such success hopefully can be repeated over (and over and over) again without me. I truly hope that the drives are continuing years after I have passed away. What makes it work? You -- the donation leaders of TAC! You, more than anything else I can state, have created this community by your repeated support of the scholarship drives!
And as the current group of donors themselves, too, pass on, we can hope from the bits of evidence we're seeing in the form of donations from schoolmates from other classes than those of the 40's to the 60's, that the community will grow! Not die with me. That would be a wonderful expression of the value of my life. When I retired from my college after 27 years of service, I thought that service reflected my value. Now I believe it is community we share via TAC and TPAA. Helping our current students and future alums!

I close by thanking the original key drive leaders
The Magnificent Seven Volunteers (MSV): Marilyn Holt (retired superintendent; now TAC volunteer); Ann Weesner King (1960), Bob Lemke (1960), Nancy Rumsey (1966), Chris Simpson (Superintendent, then principal of ERHS), Frank Wagner (1965), and Tom Weber (1964) .
Wagner and Weber: Our Original Legal Team
All twenty-five TAC volunteers, past and current, are appreciated! The MSV ones - as a microcosm of the TAC alum community - are truly the ones who made, and continue to make, the scholarship drives possible. Press on the link to the TAC page and read my thoughts. Thanks MSV!
Happy Days!
Richard