TIGER ALUMNI CENTER -- Serving RCCU1 Alumni, Employees & Students
Classes of 1908 - 2018
Keiffer Nomination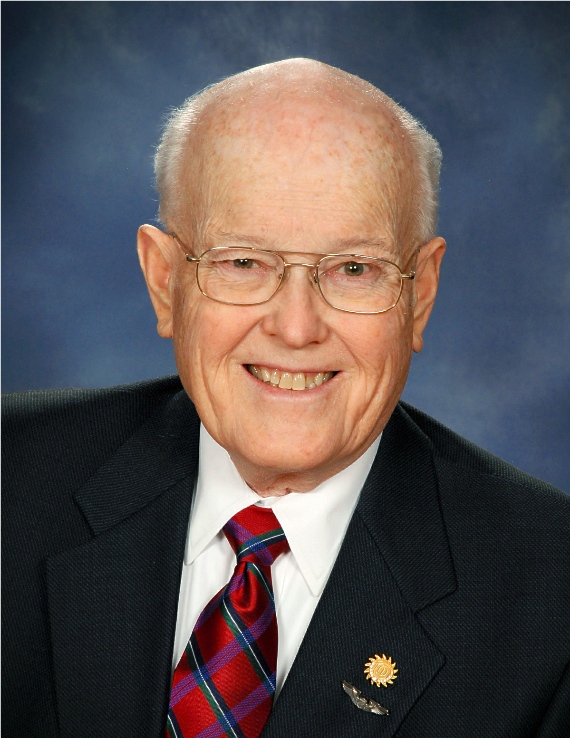 July 20, 2017
Dear Committee Members:
We are writing this letter to nominate my husband and father, Samuel J. Keiffer III, for the TAC Lifetime Achievement Award. Sam is the oldest of 10 children and a graduate of East Richland High School in 1960. Sam and I have been married for 52 years, have 3 children, and 6 grandchildren. As you can see from his resume, he has been not only involved in the community locally but also nationally. In addition to his resume I would like to add some information that is not included.
First is his love for education. One of his stated goals when we got married 52 years ago was that all of his children would get a college education, something he was unable get himself. As you can see, he was very successful without one due to a lot of hard work. As a result, our three children have a total of 5 degrees. Our oldest son has a Bachelor of Science in Finance and has been employed by the government for the past 28 years. Our middle son earned a Bachelor of Science in Aerospace Engineering and an MBA, is an insurance agency owner, a martial arts school owner, and a nationally recognized soccer referee. Our daughter has a Bachelor of Science in Psychology and Master's Degree in Elementary Education and is an elementary school teacher. Also, as you can see Sam is a graduate of the Colorado Graduate School of Banking, University of Colorado, a 3 year program. He had to get a special waiver from the school and letter from Minnequa Bank to enter the program as he did not have a college degree.
Probably his most far reaching community achievement, which he seldom discusses, is the organizing of the Pueblo Sports & Soccer Association in 1979. In 1978, as a member of the Optimist Club of Pueblo, Sam had seen a soccer demonstration and thought the sport would be an excellent addition to the Pueblo community. Later that year he built the new Belmont Optimist Club whose youth project was soccer. This was the start of soccer in Pueblo, Colorado. Within 2 years there were over 2500 kids playing soccer. Today, because of his efforts and devotion to positively impact the youth in the community every Pueblo youth has had the opportunity to play soccer. Hundreds of players have earned college scholarships and several have even played professionally. Most notably Nat Borchers, who recently retired from the Portland Timbers, after 14 years of playing professionally in the US and Norway, won the MLS Cup in 2009 & 2015. Our son, Rob, was one of the first players in 1979 and has continued to be involved with the game as a nationally ranked referee with over 20 years of professional experience. Due to his pride, Sam seldom talks about this and doesn't claim responsibility for it but it all started with his idea and a lot of hard work.
He continues to volunteer for various organizations in the community. Most recently he just joined the Finance Committee of PAWS For Life, a no kill animal shelter.
He has accomplished all of this despite suffering from several severe medical problems, some of which very few people are aware of. Sam is a humble man and has never asked for any recognition but his achievements speak volumes to the lives that have been enriched through his commitment, passion, and optimism. As you can see, he and his family are what I would call, very successful. I truly feel that due to his many successes and accomplishments, he has proved himself to be most deserving of the TAC Lifetime Achievement Award. He is a credit to East Richland High School, Olney, IL, as well as the Pueblo community, and his family. I sincerely hope the Committee will feel the same way.
Thank you,
Mary E. Keiffer
Robert Keiffer
Richard's Note: The family also provided a copy of Sam's resume.