TIGER ALUMNI CENTER -- ERHS/RCHS

Jack Olson Veteran 2019
Happy Veterans Day 2019!
In this message, I want to share my love of our veteran, Jack (John) Olson, retired navy veteran.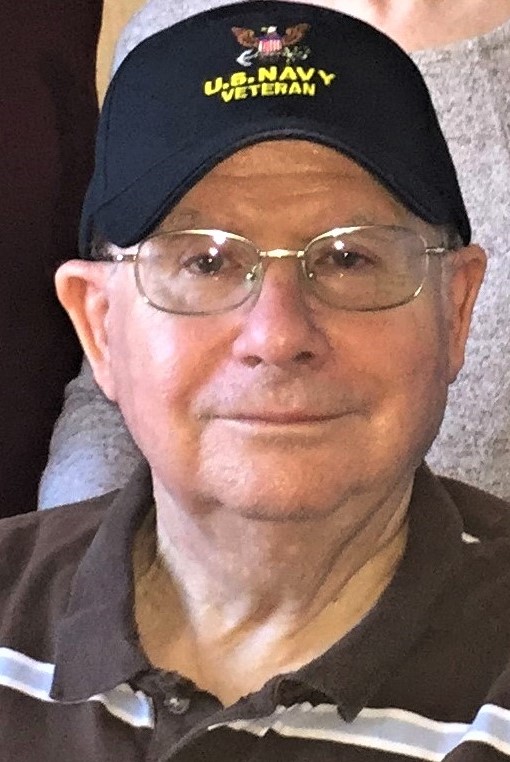 Early Years
For about 62 years I have been a family member of Jack's. We love each other like brothers. Turned out, we're both late-night owls, and when we two were still up and alone, we'd talk for hours! Mostly about our career experiences. We both had 'filters' – mine was keeping student information private; Jack's keeping naval secrets.

Learning Love
Knowing Jack, growing old in our respectful careers, means that I have much understanding and love for our service men and women. I wonder if his acceptance of me, his love for me during his childhood, is a key reason I leaned what love is; what it means. When two of us have been together, with family, friends and others, I have observed his kind nature with others -- and their loving response. He's a wonderful example of kindness.
Loving Jack, I agreed immediately when Barb, early this past October, said she wanted to visit him on his birthday at his new home, the Veterans Victory Home, Walterboro, South Carolina.
I want to share my feelings about that visit a few weeks ago but first some early years.
The Early Years
Jack was thirteen-years-old when we first met as a result of my dating his sister who was then fifteen. He, as his brother, and like his sister Barbara had, was attending St. Joseph school in Olney.
The Kiss
For several years when Barb and I were still living in Olney, I'd drive her and her brothers to school. One morning, rather than waiting in the car, I stood next to the staircase. Down they came; Jack last. Then Jack was next to me. At that moment, he leaned over the rail and kissed me. The family has often discussed that kiss. Some think he thought he was kissing his mother, my standing in her spot. Another view, mine, is that he kissed me: facts are facts and they outweigh theories. I love the memory of that kiss.
Yellow Parakeet
Another early memory is my giving Jack a yellow parakeet for his birthday one year. I don't remember the details other than that. I had to have learned that he wanted one and I got his parent's permission for that sort of gift. I joined the family celebration and gave Jack a birthday present.
Skipping ahead of my history for a moment, this October I also asked if he remembered maybe the most usual of my birthday gifts to him. He answered, a yellow parakeet. True! (I confess that I was testing his memory.)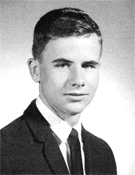 Jack Oson, Class of 1965

My next important memory is about Jack's visit home in 1968. He had successfully finished his plebe year at the Naval Academy in Annapolis, MD.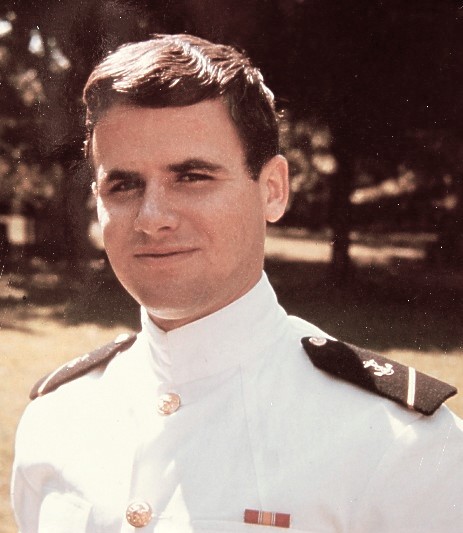 Jack, Midshipman, 1968, Naval Academy, Annapolis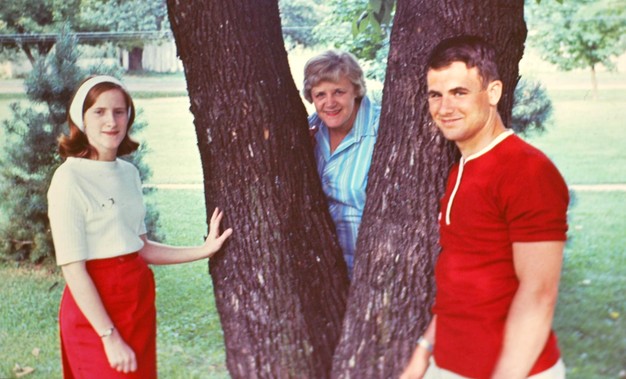 1968 -- With Aunt Dagmar and future wife Jean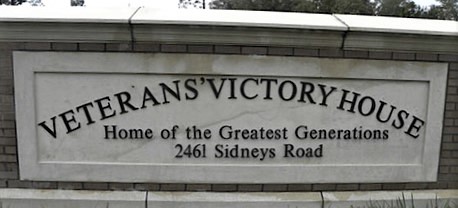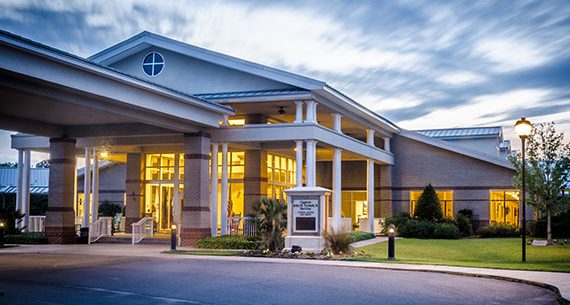 Entrance to Veterans Victory Home, Waltherbolo
Residence, Nursing Home
Now, fifty years later, both Jack and I are retired. Jack's last ten years or so have been ones with Jack suffering a variety of health problems related to his service. As a result, decisions were made to admit him to a vet retirement home this past September, when an opening occurred at the Victory Veterans Home in Walterboro, S.C, about fifty miles away from his home in Charleston.
As I said in the opening, we wanted to visit Jack in his new home. And so we traveled to the home, spending two nights and two days. Barb planned our visit to include Jack's 72nd birthday.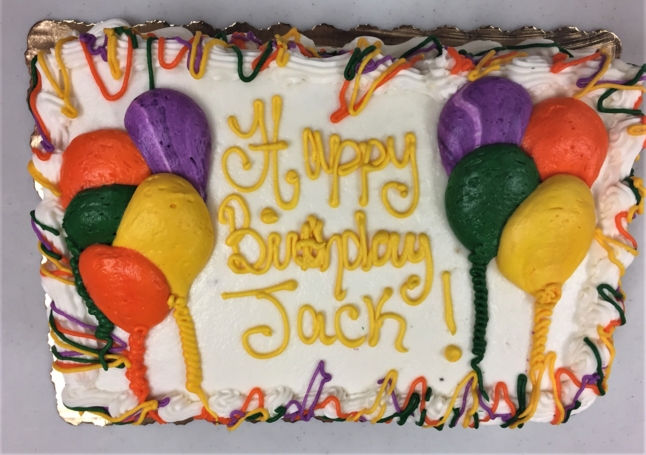 Barb's Birthday Party for Jack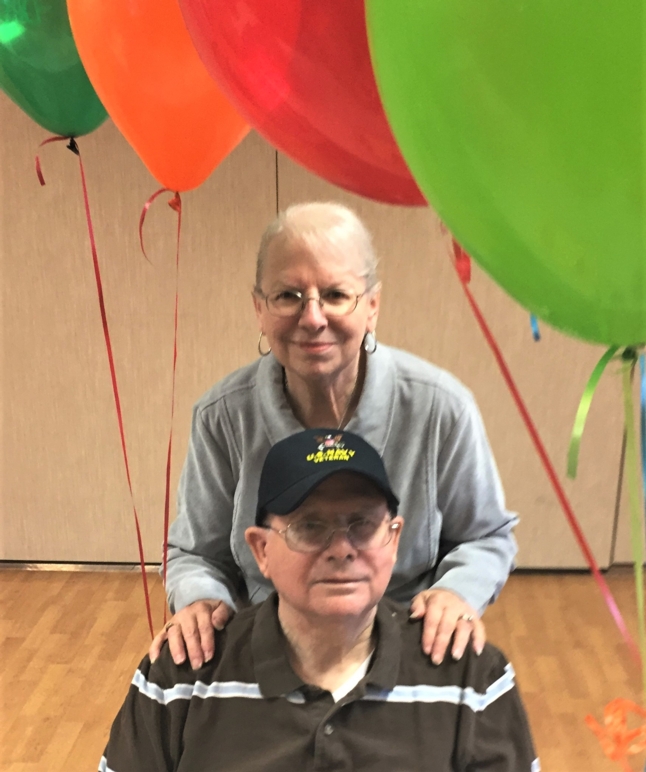 Barb Olson Williams with brother Jack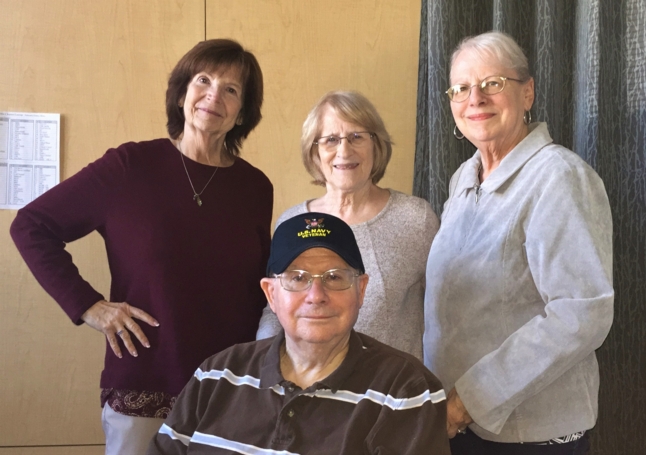 Cousin Nancy, Wife Jean, Sister Barbara
Above I refer to Jack's and my late-night talks, sharing memories of events in our careers. Jack never discussed secrets with me. If I asked something he could not answer, he'd say so. I admired his dedication to our country, keeping sensitive information private. I don't remember all the times over the years we shared visiting, but he and I care about each other and do enjoy time together. Jack repeatedly over the years has called me his brother, not brother-in-law. We've been close.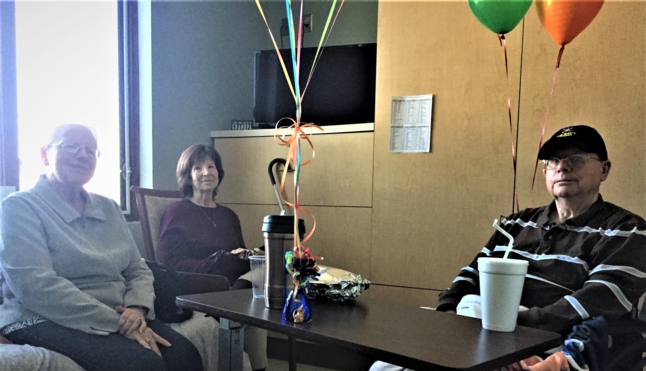 One night during our visit, I had my turn to chat with him. I opened the conversation related to his service, asking about 'daily life' under water for months at a time. I asked, if one could walk normally?
He said, most of the time, yes. He thought for a minute and said one always knew one was in a sub. The crew could enjoy pop music; could have activities like games, but one always knew one was on duty -- and could be surprised with a practice drill anytime.
U.S. - Russian Subs
I asked if he could share any special events that happened during those quiet months under the surface. In turn, he asked if I remembered an event of a Russian sub disaster, one that made headlines in U.S. newspapers. I said yes and he replied that, as usual, the Russians blamed us. He added that the Russian officers could not admit to any errors. Doing so, would result in the end of careers. So they always blamed us.
Rewarding the Crew with Cokes
At one point in our reminiscing, I remembered Jack took Cokes down with him, secret supply. Being an officer, Jack had space (not much) where he could store a few cartons. I remembered he rewarded the crew with those. I asked about that.
He smiled and said yes. He was silent for a few seconds. Then said that when he served on the USS Lincoln, the sub had a "situation" during which the crew responded quickly and successfully. He rewarded those men with a note in their records and with a personal visit serving them his Cokes! A sailor being handed a Coke in a sub was a big deal as none was included in the groceries on the sub. And, I expect, so was the attention of this very kind man.
I repeated his word, a "situation?"
He smiled again, and, carefully, said, "You already know enough; you can figure out what I mean."
I said four words: "Cat and Mouse games."
Quietly Jack sipped his Coke.

Toward the end of the evening, the second night of our visit at the "Victory"home (The staff kindly letting us stay very late), I asked Jack a memory-test question. I asked if he remembered the most unusual birthday present I gave him when he was a kid. He was quiet for a few seconds. Barb and Nancy, sitting in the Jack's room with us, leaned forward and looked, smiling, to Jack. "Yes," Jack, too smiled, "You gave me a yellow parakeet."
"That's right," I said.

On The Road Home
Driving home, Barb, her cousin Nancy, and I recalled various points in our visit with Jack. Barb, the retired hospital adminstrator, was happy with the high quality of Jack's service -- she remarked that a good sign of the quality of Jack's stay was that the staff really liked Jack -- and Nancy was pleased with Jack's health, meaning that he stayed with the discussions -- following it and responding appropriately.
I am so very pleased that Jack remembers wonderful times, both in his private life and in his service to our country. He deserves to know that he has had a remarkable life of service.

My Best to All Veterans
My honor to all our veterans, and their families -- especially to our Tiger Alumni Center members who served or are serving our country. Thank you!
Richard Williams
November 10, 2019