TIGER ALUMNI CENTER -- Serving RCCU1 Alumni, Employees & Students
Classes of 1908 - 2019
Original Wall of Appreciation
Tiger Alumni Center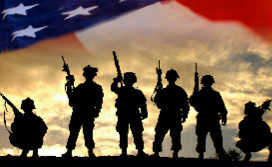 This area of the Tiger Alumni Center is dedicated to the nearly 1000 ERHS alumni that have served honorably in any branch of the U.S. Armed Forces.
We want to honor them with this
Wall of Appreciation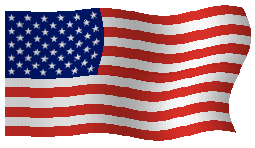 Below is a listing of those we know that served. If a name has a 'link', you can click on the name to see further information for that person. Additionally, if a name does not have a 'link' and you know of their whereabouts, please contact them and ask them to submit their military service details us.
Contact Garry Bowman at erhs1964@yahoo.com.
We would also appreciate anybody's submission of a ERHS alumni veteran's name and/or information that does not appear below.
Thanks to everyone for your help and cooperation.
(Also visit the Veteran's Information Page)

Dedication To
John (Jack) Alden Fritchey III
Class of 1961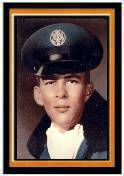 March 24th, 1943 to May 14th, 2013
In 2011, John, Jack as I knew him, accepted the position of Veterans' Administrator for the Tiger Alumni Center. As such, he created the veterans affairs services which included his "Wall of Appreciation" listing hundreds of ERHS alumni veterans. TAC members can easily review the services of its Vet members by clicking on the name of the vet. Setting up the page with its hundreds of members was not so easy. We can't appreciate the creativity and time John invested to create this special feature of TAC.
He not only single-handedly created and developed the vet services, he also worked with the other TAC administrators offering new services and imaginative approaches to ERHS alumni services. One highlight of these was the April, 2012, reunion held in Spring, Texas, for all alumni living in the region, hosted by him and his wife Charmaine. To review that reunion click on his picture below.
John also encouraged the collection of "Olneans," a task he began for TAC.
In the months before his death, John assisted Richard and the other TAC administrators in the creation of the Tiger Pride Alumni Association.
John held his position with the Tiger Alumni Center until his death. He is missed.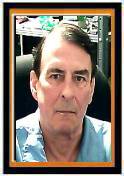 John Fritchey - Founder of TAC's Veterans Services

Do we appreciate our veterans.....
-A-

Herbert Adams
Pete Ahlfield*
John Robert Ahlfield
Ray Aidt
John Ahlfield
Reuben Allard*
James Allison
Dave Anderson
John Lee Anderson
Marshall Anderson*
Rick Anderson
Theodore Anderson
George Edward Armsey*
Jimmie Armsey
David Lee Armstrong
Hugh Ashmore*
Lisa Ault
Norman D. Axelson
Frank Ayers

-B-

Glenn Badger*
Harry Bail*
Herbert Bail*
Robert Bail
F. E. Bailey*
George Lewis Bailey
Othel Bailey*
Robert H. Bailey
Gerald Baker
Robert J. Baker*
Larry Bander
Melvin Eugene Barche
Ralph Barker*
Gary Barnett
George Newell Barnhart*
Leslie Arlo Barnhart*
Charles Barre
Beatrice Bartley

*

Maurice Bartley

*

George M. Bass*
Paul Bass
Jerry Don Bateman
Kenneth Wayne Bateman
Robert Battistella
Sydney Battistella
Jack L. Bauman
Jim Bauman*
Joe Bauman*
Michael Bauman
Thomas Bauman
Willard Bauman*
William Frederick Bauman*
William Baumgartner
Alan Beam
Frank Albert Beam
Warren E. Beaird*
Glenn Beasley*
Adam Beaumont*
Paul R. Beaumont*
Leonard A. Beavers*
Robert B. Bell*
George Bellinger*
LeRoy Bellinger
Robert E. Bellinger Jr.
Benny Bennett
Ivan Bennett
Monty L. Bennett*
Robert Dale Benton

Carroll Berg*

Brad Burgener
Ron Berkshire
Steve Berkshire
Larry Bigard
Jacob Black
James Wilson Black Jr

George Blackburn*

Richard Blackburn

Robert Blackburn*
Myrl Blain*
Vernon Blain
Levi Blakney*
Otto Blind*
Carl Boatman
Gene Boatman*
Clifford A. Bohren*
Kenneth Bohren*
Sidney Bohren*
James Robert Bohrer
Ronald Boldry
Howard Boley
Roy Boley
James D. Boone*
Brandon Boose
Dan Borah
Robert Lyle Boughan*
Randall (Bud) Bourell*
Ira M. Bourne*
John O. Bourne*
Joe Bowlby*
Robert Bowlby*
Riley L. Bowen*
Hazel (Hall) Bower
Ralph Bower*
Richard Bowers*
Lowell Bowling*
James W Brabon
Glen Bradham
Danny Brady
John Brant*
Mary L Brassie*
George E. Brassier*
Bernard Brauer
Harry Brauer
John Alden Brauer*
Warren Breedlove*
Roland K. Breithaupt
Everette Brewer
David W. Brinkley
Donald Brinkley
Jason Bricker
William Roe Bridges
Caleb Brinkley
Franklin Otis Brinkley
George Brinkley*
Harold Brinkley*
James Brinkley
Jerald Brinkley
Wesley "Buddie" Bristow*
Charles F. Britton*
Kenneth E. Britton*
Robert Britton
Roy Dale Britton*
John D. Brookfield*
Alva L. Brooks, Jr.*
Charles Brooks
Dean Brooks*
James Brooks
Dale Brown*
George Marion Brown
Robert O. Brown*
Elmo Brummitt*
Glenn R. 'Jack' Buckles
James Buckels
George Buckley*
George Buckley*
Bill Bunn
Joe Bunn

Jerry Bullard

Walter C. Bullard*
David Bunting
Glen B. Bunting
Barry Burcham
Allen K. Burgener
Carl Burgener*
John Burgener
Loren Burgener
Marlyn Burgener
Maurice Burgener*
Myron Burgener*
Ray E. Burgener
Ron Burgener
Vernon Burgener*
Charles Marion Burnett*
Ronald Burris
Robert Burt
George A. Buss*
Paul E. Buss
Charles Butler
Thomas Bursott
Billy G Byford
Harold Byrd*
Robert Byrne

- C -

James Cain
John Caldwell
Loren Cammon

Shelly (Black) Carwile
Vernon Cassady*
Joe Castillo*
Roy Caudle*
Earl E. Cazel*
Ralph S. Cazel*
Anthony Chaplin
George Chaplin*
Gerald Wayne Chaplin
Glen Chaplin
Jack Chaplin
John Chaplin
Otis E. Chaplin*
Raymond Chaplin
J.H. Cherry

Richard Harvey Childress
George Ronald Clark*
James R. Clark*
Kenneth Clark
Phil Clark
Sam Clifford*
Earl Clodfelter*
David Clow
Francis Eugene Coan*
John Coan*
Mary Louise Coan*
Thomas Coan
Vern Coan*
Bill Cockerell*
Loren Cokley*
Verlin E. Cokley
Edgar Cole
Warren H. Cole
Eugene E. Collins*
Tom W. Collins*
Betty Colvin*
Harold Colvin*
Jackson Colvin*
Kenneth Colvin
William Colvin
Gerald Combs*
Charles Combs
Marion W. Combs
Charles Conour, Jr.*
Charles F. Conour*
Donovan Conour
Howard E. Cook*
Delmer C Cooper
John Coplea

*

Boyce F. Corbin*
Ronald Wayne Crites
Jesse Coulter
Theodore Cox
Francis Crackel*
Theodore Crackel
Elvin W. Craig*
Robert Cravens
Lee Crites*
Eddie Crosby
Roy E. Crosby*
Everette Lee Cummins*
Frank Cummins
James F. Cummins III
James T. Cummins*
Joseph Cummins
Patrick Cummins
Stephen Craig Cummins
Muriel Cutshall

- D -

Jim Dale
Neil Daubs*
Harlan "Whit" Davenport*
Herman Davenport*
Leon Davenport*
Alexis Davis
Gary Davis
George H. Davis*
Maynard Davis*
Ron Davis
Benjamin Day

Dorthea Dean
Frank E. Dean*
George Dean*
Jack Dean*
James Dean*
Ted Dean
Tim Dean
Willard Dean
John Deaton
Albert DeBarr

Carl A. Decker
Clyde Decker
Glenn O. Decker
Mike Decker
Alvin Dehlinger
Michael Dehner
Robert Dehner
James Delzell*
Loren Delzell*
Robert Delzell*
Vernon Davon Delzell*
Robert E. Dickerson*
Delmar Diel
Charles H. Deimel
Dean Dietrich
Roy Dietrich*
Jim Dillman
Robert Dillman*
Ted Dillman
James Ellliot Doan
Jeane W. Doan
Louie Doan
Marshall Dodson
William Anthony Doherty
Urban Doll
Loren Dowty
David Fredrick Drewes
Galen Dugan*
Richard Dugan
Timmy Dunahee
Paul Dunn

- E -

Robert Lee Edminston
James Egleston*
Robert Carl Egleston*
John Elder
Gaylord Ellis*
Maurice Ellis*
Robert G. Ellison
Donald Lewis Emlen
Edward Verne Engledow
Harry Engledow*
Lawrence R. Engledow*
Tom Earnest
Bill Ervin
Michael Eubank
Deb (Hundley) Evans
Charlie Everette
Harold Everette
Robert Everette*
Rod Everette
Tom Everette
Carl William Eyer
Willard Jean Eyer

- F -

John Fawkes
Marion Faris*
Charles H. Farmer*
Presley Farris*
Dean Fehrenbacher*
George F. Fehrenbacher
James Fehrenbacher
Roy Fehrenbacher*
Carl H. Ferguson
Harry Fessel
Morry Feutz
Bertis Fields*
Charles E. Fildes*
Charles R. Findley, Jr.*
Lisa (Ault) Finkle
Dale Finley*
James A. Fiock*
Robert Fisk*
Alan Fleeharty
Benjamin Fleeharty
Allen Fleming
Charles 'Dave' Fleming
Howard Fleming
Maxine Fleming (Jones)*
Cecil Fletcher

John Franklin Forrest
Robert (Bob) Foerster
Edward Fore*
Garry Foreman
Robert Forrest, Jr.*
Robert B. Forsyth
Harry Foust
Robert Foust*
Dan Fox
Roger Francis
Robyn (Lewis) Frazier
Robert Freeland
Troit Freeland

Bascom French*
Bernard Carl Franklin
Dorothy Fritchey (Steward)*
Garold David Fritchey
J. Alden Fritchey, Jr.*
John Fritchey
Dan Fritchley
Charles E. Fritschle
Clifton Fritschle*
John Fritschle
Harold Lee Frost
G. T. Frutiger*
Johnny Fulgham*
Dale Funkhouser*
John R. Funkhouser*

- G -

J.W. Gaddis
Harold Gaddy*
Earl Frederick Gaede*
Carl Gaines*
Leo Galbreath*
Jesse Gallagher
Robert Gallagher*
Thomas F. Gallagher
Walter 'Neil' Gallagher
Marion Gallaspie
Bernard Gantenbein
Cathy (King) Gantenbein
Orris Gardener
Morris Gardner
Truman Gardner
Jim Garner
Doris E. Garrett*
Walter Garrett*
Daniel C. Garvey

Cobern E. Gaskins*

George Gassman
Henry Gassman
Zean Gassman, Jr.*
Alicia (Goodrick) Gay
Dennis Gayer

Roy Gerber*

John Germer

Paul Gertsch*
Walter Gibbs*
John C. Gibson*
Richard F. Giese
John F. Gilbert
Ray Gill*
Stehpen Gill
Stanley Gill
Eddie Gillard
Marion R. Gillaspie
Max Gillaspie
Ruth Gillespie*
John Ginder
James C. Glover*
John Godfry
Lowell Goldsmith
James Goodman*
Larel Raymond Goodman*
Ralph Goodman*
Rose Goodman*
Ellsworth B. Gorrell*
Ken Gower
James Gosnell
James Goss*
Robert L. Goss*
Melvin Graves*
Dale Gray*
Donald L. Gray*
Willard Gray*
Benny Lee Green
Charles Green
George Greeson
Robert R. Greenwalt*
Albin Clifford Gregory*
Milo Gregory
Gerry Griffin*
William Griffin
Leland Groff*
Vernon Gross
Billy Keith Grove
Fred Grubb*
Harry J. Grubb*
Lee Grubb
Ben Grundon
Harold Gruneisen*
Norman Grueisen*
Harry Gumble

- H -

Alvin Hahn
Clifford Eugene Hahn
Dennis Hahn
Melvin Hahn
Leonard Haines*
C. M. Hall*
Ernest Hampton, Jr.*
A. Kenneth Hanes
Vernon Hanes*
Bob Harmon
Joseph Harden*
Daymon Dl Harding*
Carl Harmon*
Dale Harmon*
Kenneth Harmon*
Neil Harmon
Reginald C. Harmon
Reuben M. Harmon*
Robert Ellsworth Harmon*
Robert Harmon*
Wilber Harmon*
Kenneth R. Harms*
Myrl Harms*
Henry (Bud) O. Harness
Eugene Harper*
George Rl Harper*
Kenneth Harper*
Jim Harpster*
John R. Harpster*
Burton Harris*
Patrick Woods Harrison
Gerald Harrell

Eugene E. Harrolle*

Glen Hart*
Dewey E. Haskell*
Wilber Hasslinger*
Ed Hataway
Opal Wingert Hataway*
Alan Hatten
Luther T. (Jack) Hayes*
Jim Hawkins
Harry E. Hawkins*
Bill Hayes*
Johnny Hayes
Raymond C. Hayes*
Terry Lee Hayes
Glenn Haynes
Tom Haynes
Leo Hazel*
Bill Headley
James S. Hearring*
Albert J. Heath*
Gary Heckler
Rudolph Earl Heckler*
Paul Heidselman*
Fred Heindershott*
Glen Hendershott*
John Helm
Bernard Herman
Nile Herrin*
Ron Herrin

Scott Hickle*
Charles Hicks*
Fred Hicks*
John Robert Hicks*
Donald Highsmith
Clarence William Hill
Delbert Hill*
John Hill
Ralph Hill*
Steve Hill
Jack R. Hixon
Raymond Hixon
Robert Joe Hixon
Robert Hocking*
Bill Hockman*
John Dean Hockman*
Ronnie Hockman
Dean Hoel*
Neil Holman*
Karl A. Holtz*
Steve Holtz
Donald Hoover*
Cebert Hornback
Christopher Hortin
Earl E. (Gene) Hostettler
Robert Hostettler
Darrell Wayne Houchin*
William R. Houchin*
James Hough
Pat D. Hough
Charles Floyd Householder
Dan Howser
Cyril Hovey, Jr.*
Henry Hubbard*
Stephen Huber*
Eugene Huchel
Frederic Huchel
Berlin Hudson*
Neal Hudson*
Albert Huffman
Galen Hughes
Keith Hughes
Larry Hughes
Wendell Hull
William E. Hull*
Danny Hundley
James William Hunt
John Hunt*
Oscar Hurley*
John D. Hurn*
Alvin Hurt
George N. Hursta
Jerry Hutchings
Allen Hyde

- I -

Glen Iaggi
Clyde Travis Iaun
Robert C. Iaun*
Edward Iaun
Lyle Inyart

Elmer Dale Ireland*

James (Jim) R Isaacs

- J -

Donovan Jackson
Silas Jackson*
Ron Janes
Leland Jared
Cecil Jenkins
Edward Jenkins*
Gerald A. Jenkins*
James E. Jenkins
Robert Jenkins
Granville Jenner*
Leon Jenner
Richard Jenner*
Charles E. Jennings*
Donald Jennings*
Edgar Jennings*
Ivan Jennings
Jean Jennings
Leo Jennings*
Michael Jennings
Warren S. Jennings*
Alice Louise Jones
Charles Ray Jones*
Douglas Jones
Harold W. Jones*
Jack G. Jones*
James J. Jones*
James L. Jones*
James L. Jones*
Jerry Jones*
Joe Robert Jones*
John Jones*
Joy F. Jones*
Ralph Jones*
Ralph J. Jones*
Robert L. Jones*
Roy Lee Jones*
Vernon Jones*
Walter Jones
Edward "Ed" Judge

- K -

David Kallansrude
Michael Kallansrude
William Kallansrude*
Ed Kapper
Melvin Kapper
William Kapper
Edward J. "Butch" Kasten
Bill Keen
Irvin Keen
Joe Kehoe*
John Keiffer
Sam Keiffer
Kenneth Keller
Leon Keller
Gordon Kelly*
Harold Kermicle*
Elsworth Kesler*
Richard Prather Kesler
Robert Lee Kesler*
William Kesler*
William Walter Kesler*
Robert Kerster
Walter Kester
Harold Keyser*
Diane Kin
William Kincaid*
Don Kinkade
John Kincaid*
Clyde 'Richard' King
Don King
Floyd King*
John King*
Arthur Klug*
Harry Klug*
Mike Knox
Carl Kocher
Delmar Kocher
Herman Kocher Jr.
Michael A. Kocher
Norman Andrew Kocher
Loy Koertge*
Walter Koertge
Dale Kowa*
John Kraft
Dean Krudwig*
Albert L. Kurtz III*
Carl Kurtz*
Dorothy I. Kurtz*
Jim Kurtz
Vernon Kurtz
Charles Dale Kutz Jr.
Henry Kutz*
Jerry Kutz*
Jerry Kuydendall

- L -

William Labadie*
Donald Rex Lacey
Walter C. Lacey
Keith Lake
Norman Lamkin
Dick Landenberger
Jackson Landenberger
James W. Landis*
Kenneth Landis*
Phillip Landis
Sherman Landis
Marion A. Lanear*
La Vaughn "Darby" Lanter*
Charles Lathrop
Gail Lathrop

John Edward Lathrop*
Howard Lauer
Richard Dale Leach
John Leaf
Frederick Leaf
Richard C. Leaf*
Jack Leathers*
Ivan Ledeker
Lloyd Ledeker
Ray Ledeker*
Charles Ronald Lee*
Robert J. Lee*
Troy R. Leet
Kleon LeFever*
Robert Leffler
Herman Lehwald*
Howard Lehwald
Richard Paul Lehwald
Harold E. Leist*
Vernon R. Lenear*
Virgil Lenear*
Roy Lester*
John R. (Jack) Lewis
Joe Lewis*
Elmer Linder*
Paul Linder
Gerry Litherland*
Robert Eugene Locke*
David Lockwood
Noel Loftin

Clyde E. Long
Robert Long
Joshua Longbons

Carl Longnecker*

Jack Lopin*
Jim Lorenz
Robert Loveless*
Burton Loveman*
Leonard Lucas*
Bill Luthe
Fred Luthe
Michael J. Luthe
Rodney Lydle

- M -

Jim Maas*
Paul A.C. Maas
Loy I. Mackey*
Gary Madden
Martin W. Madden*
Corwin Manning
Ovid Maples*
Doug Marrs
Ernest Marshall
Roy Marshall*
Arthur Lloyd Martin
Bill E. Martin*
Charles Lowell Martin*
Millard Martin*
Norman Martin

Ron (Ace) Martin

Steve Martin
Joy Mason
Hubert H. Mattoon
William Harvey May
Paul McBride*
Nancy (O'Connell) McCall
Jack McCann
Glen E. McClure
Harry McClure*
Robert McClure
Bill McCurdy*
Jack McCurdy*
Charlie McDowell
Charles McDowell
Edwin McGarvey*
Stephen Alan McKinney
Jim McIntyre
Russel McLerran
Larry Dean McVaigh
Eugene Mc Vaigh
Robert McVaigh
Michael Lee McWhirter
Jim McWilliams

Ned McWilliams*
Ray McWilliams*
Edward Meadows Sr.
Gene Meadows*
James L. Meadows*
James Manton Meadows*
Marion Meadows*
Henry Mehmert
Greg Michaels
Charles L. Michels
Harold Eugene Michels
Joseph Michels*
Frank L. Michl*
David Ace Milford
Benny Lewis Miller*
Bill Miller
Clarence B. Miller*
David Edward Miller
Donald Miller
Ed Miller
Frank Miller*
Frank F. Miller
Gerald C. Miller *
Glen (Bud) Miller *
Glen (Skip) Miller
James Wayne Miller
Jerry Miller*
Larry Miller
Milton Orville Miller*
Robert F. Miller*
Stanley Miller*
Theodore Miller, Jr.*
William H. Miller*
William "Bill" Miller*
Willis Miller*
Bill Millspaugh

Ross Milone
Walter Milone*
Chester Minkler*
(Will) David Mitchell
Glen H. Mitchell*
John Alva Mitchell*
Loren Mitchell*
William F. Mitchell*
Roger Mleynek
Ernest Sam Moore*
Gene Moore
Ralph C. Moore
William A. Moore
W.M. Moore
Ronnie Morris
Emil Mosser*
James Mounts*
Tom Mouser
Kurt C. Mowrer
Steve Moyes)
Clyde Mullinax*
Paul E Mullinax*
John Dwight Muncie
Albert E. Murphy*
Frank Murphy*
H.T. Murphy*
Tom Murphy
Mike E. Murray
Clifford Musgrave
Eugene R. Musgrove*
Keith Milo Musgrove
Ivan William Musgrove*
Dewey Myers

- N -

Darrell Navolt
Robert Navolt*
Larry Nease
Kenneth Negley
Clint J. Nelson*
Larry Nelson
Ronald Nelson
Stephanie Nelson
Bill Newton*
Kenneth E. Nettleton
Mark Nice*
Paul Nice*
Marion Bruce Nicholas

Roy Nicholas*

Donnie Nichols
Paul Noerenberg
Fred Noerenberg
Lowell Noll*
Jerry Novak
Merle Novak
Steve Novak
Timothy L. Novak
Theodore Nowak*
Paul B. Nuding*

- O -

George Robert O'Brien
Donovan O'Donnell*
Jim Ochs
Mervin Ohm
Robert Ohm*
John (Jack) Olson
Alexis (Howser) Osterman

- P -

Arnold Paddock*
August Pampe
Carl Fredrick Pampe
James Pampe
William Pampe*
Bill Parker
Harold Parker
James Parker
Joseph Parker
William Parker
Larry Wayne Parmenter
Otto Max Pasley*
Steve Pass
Jim Pass Jr
Donald Patterson*
Gary Wayne Paul
William Paulsell*
Willard Pauley
Anthony Pech*
Robert Pellum
Richard Dan Pemberton
Frank W. Pepple*
Bob Persinger*
Glen E. Peters*
James Peters*
Kenneth Petty
Arthur Phillips*
Eugene Phillips*
Jean Phillips*
Vernon Phipps*
Gary Piper
Harold Piper*
Harry B. Piper, Jr.*
Hugh Piper*
Rebecca Pipher
Clarence Pitts*
Dewey Poland*
Johnnie Deyo Poland*
William Pontius*
Clark Pool
Franklin Pool*
Marshall H. Pool
Nicholas J. Porter
Bernard G. (Bernie) Pottorff
Jim Pottorff
Ernest Powell*
Ruth Elaine (Jones) Powell
Roy Powers*
Jack Pritchard*
Jack Propes
Jack E. Provines*
Marshall Provines

Mike Provines
Nickolas Puckett
Leslie Purdy


- Q -

Robert Quayle
Dan R. Quick
Jerry Quick
Ralph E. Quillen*

- R -

Lloyd Merrill Ramsey*
Nathan A Rann
Seth A Rann
William E. Ratcliffe*
Ernest G. Rawlings*
Clinton O. Read*
Donald J. Redman*
James Redman
Keith Redman*
Robert E Redman*
Connel Reed
Howard Reed
Jeannie Reinhold
James Rennier
James Reynolds*
Robert L. Reynolds*

Ileen Rice

Lagretta Sue Rice
Norman Richards*
Russell Richards*
George Richardson
George "Mike" Richardson
Clem Richey
Harold Richey*
Dale Ridgely
Kenneth Levi Ridgley
Russell Eugene Robbins
Samuel Robbins*
Chadwick Roberts
Majorie Clevenger Ronalds*
Earl Robinson
George F. Robinson
Robert Robinson
Stephan Rodgers
Robert J. Rogers
Walter Rogers
Stanley Rosborough
Cloyd C. Rose, Jr.

*

John Rose

Gerald 'Jerry ' Roth
John R. Roth
Richard J. Roth
Alfred Royse
Ernest B. Royse*
Julian Royse
Lowell Rudolphi
Melvin Rudolphi*
Darce George Rumsey
Aden Runyen, Jr.*
Berlin C. Runyon
Leo Runyon
Raymond Runyon
Richard W. Runyon
Michael Russell
Roger Russell
J. W. Ryan


- S -

Billy R. Sager
Frank Sager
Max Sager, Sr.
Paul L. Sager
Charles Harold Salisbury*
Jerry Sanford
John D. Sayre
Robert Sayre*
James D. Scanlin*
Denzel "Denny" Shafer*
Carl Schahrer*
Irl Schahrer*
Bob Schaub
Jack Schaub
Ward Schaub
William Lynn Schaub
Bernard Scherer*
Bernice (Crum) Scherer
Chris Scherer
David Scherer
Earl F. Scherer*
Eugene Scherer
Gaylord Scherer
Hubert Scherer
Jerry Scherer
Jim Scherer
Junior Scherer*
Kenneth Scherer*
Larry Scherer
Myrl Scherer*
Raymond Scherer
Richard Scherer
Russell Scherer
Everette Schmoker
Paul K. Schmoker*
Vernon Schnepper*
Charles Schoffstoll*
Louis Schoffstoll*
Robert Schonert*
Wayne Schonert
Gary Schrader
Kenneth Schrader*
Calvin Schrey
Everett J. Schwartz
Arlie Scott*
Delbert Scranton
John Archie Scranton, Jr.
Russell Scranton
Edmund B. Sebree
Melvin Dale Seely*
Wayne Seely*
Robert Seessengood
Michael Seibert
George Siebold, Jr.*
Eugene Seiler*
Verle N. Seiler
John Seymour
A. Lee Shafer

William Bill Shafer
Rick Shafer
Howard Shaw
Elmer Shearer*
Walt Shearer
Donald Clark Shipley
George E. Shipley
Jesse William Shipley, Jr.*
Loren Shipley*
Rex Shipley*
Larry William Shipman
Harvey Shoemaker
Rex Shryock
Arthur (Bud) Shultz*
Steve Shultz
Robert Sims*
Eugene Skaggs*
Donald Skelton
Joe M. Slater*
John Slater
Stanley Slichenmyer
Leo (Gus) Sliva

Bill Slichenmyer
Rex Sloan*
William F. Sloan*
Bearl S. Smith*
Duane Smith

Elmer Smith*

Frank Smith*

George Smith

Harvey Smith*
James Kenneth Smith
Norman Smith
William Minor Smith*
Russell Snider
Roger Allen Smith
Dale Snively
Paul Snively
Wendell Snively
Fred Speith, Jr.
James Spieth
Arch E. Spelman
James Spillman
Thomas Junior Spillman
Charles E. Sprague*
Donald Sprague*
Gerald E. Stacey*
John Stacy*
James Stadge
Eugene Stage*
Darrell Staley
Kenneth Stallard*
Charles Stangle
Glen Stanley*
Terry Stanley
Robert Starwalt II
Jim Steber
Lawrence M. Steber
Hollis Steen
Marshall H. Steffy*
Patrick Stegall
Alfred Rhodell Sterchi
Charles Sterchi
Dale Sterchi
Earl Sterchi
Robert Sterchi Jr*
Thomas Sterchi
Bob Stevens

Earl Stevens*
Larry Stevens
Phillip Stevens
Stanley Stevens
Donald Stewart*
Virgil Stewart*
Warren Stewart
Elbert Stiff
Robert Stiff*
Michael C. Stiff
Leland Stillwell*
Jack C. Stivers*
James L. Stivers
Lloyd Stivers
Louis Stivers, Jr.*
Ray Stivers*
Richard Stivers
William Stivers*
Ralph Stoddard
Eugene Stoll*
Jim Stoltz
Merle Stoltz*
Ralph Stoltz*
George Allen Stone*
Herman Stone*
William Stone*
Melvin Stout
Rolla Ferrel Stout
Ellis Stover
Gary Street
Roe Street
W. R. Stroud*
Robert Struble
Gene "Buddy" Sturgeon*
John Stull
Howard Summers*
John B. Summers

*

John Summers
Mike Summers
Paul David Summers
Chelsie Burton Sutherland
Everette Sutherlin, Jr.*
James Robert Sutherlin*
Keith Sutton*
Edwin Ray Swinson*
Glen W. Swinson*
Paul Swinson
Robert Swisher

- T -

Carl Tarpley*
Charles Edward Tarpley
Allan Dennis Tatum
Bob Taylor
Glenn Taylor
Ralph Taylor*
Roger Lee Taylor
Wayne Taylor
William Taylor*
William Willis Tennyson*
Bernadine Thomann*
Fred Thomann*
Wayne Eugene Thomas
William 'Bill' Thomas
Max Thomas
Jimmy Ray Thomas
James Robert Thomason
Bernard Thompson*
Diel Thompson*
Jacob Thompson*
Bill Charles Thomson
John Tice Jr.
Steve Tice
Irl Toliver
Timothy Tilton*
John Timmons*
Jack Tippit*
Carroll Toliver*
Ronald Gene Tolliver
Gary Totten
Gordon Totten
Jeffrey A. Totten
Harry C. Totten*
Oscar Totten
Paul L Totten*
Robert Earl Travers
Ruth D. Travers*
John D. Travis*
Walter Treece
Robert Lee Tucker*
Donald Tucker
Rex Tucker
Charles W. Turrentine*

- U -

Robert Ulm*
Paul Ulrich
Donald Umfleet*
Charles Frederic Utz

- V -

Bert Vail*
William Vail*
Michael Vail
Glenn F. Van Blaricum*
Charles V. Van Cleve*
C.C. Van Matre*
George VandeList
Betty Varner*
Bud Varner
Dave Varner
Harold Varner*
Truman Varner*
Robert Vaughn
Charles Vaughn
Byron Vice*
Frank Vice*
Larry David Volk
Bob von Almen
Byron H. Von Almen*
Fred Von Almen*
J. M. Von Almen*
Johnnie Von Almen*
John R. von Almen
Karl Von Almen*
Maurice Von Almen*
Reuben Von Almen*
Tom von Almen
William F. Von Almen*
Willis Von Almen*

- W -

George Wagner*
Loren William Wagner*
Vern Walker*
Buddy R. Warren
John Warren
Henry Watkins*
Kenneth Watkins
Robert Waxler
Paul Weaver*
Paul Webber
Bernard Weber*
David Weber
Gene Weber
George Weber*
James A. Weber
John C. Weber
Lawrence Weber
Peter C. Weber
Peter L. Weber
Phil Weber
Tom Weber*
Bill Webster
Brandon Weems
Tom Weesner*
William Weesner
Delbert Weidner*
James Weiler*
Allen Welker
Joy E. Wells*
James Doit Welker
Robert F. Wells*
Robert Wayne Wells*
William Scott Wells*
Jerry Wesselschmidt
Jack West*
Jim West*
Lowell West*
Orville West*
Robert West
Billy Joe Weston
Wes Weston
Glenn Wettreau*
James Whitaker
Warren Whitaker*
Tracy (Griffith) Whitney
Richard E. Wickham
Arthur Jewell Wilkerson*
Walter Lowell Wilkens
Albert Williams*
Buford Williams*
Coy Williams*
Eddie Williams*
Harry C. Williams*
Loren E. Williams
Max Williams*
Ronald Williams
Francis Williamson
James Williamson*
James Willis*
Charles N. Wilson
David Wilson
Dennis Wilson
James E. Wilson*
Gene Wilson
Keith Wilson
Kenneth O. Wilson*
Leslie Wilson*
Neil O. Wilson*
Samuel C. Wilson*
Tex Wilson
Virginia 'Ginny' Wilson
Ronald Lee Williams
Robert Wimer
Cloyd Wingert*
Dale Wingert
Opal (Hataway) Wingert
William J. Withrow, Jr.
James Witschy
Ernest Witsman
William Witsman*
Mike F. Witt*
Bill Wood
Keith Leon Worden
Douglas Worstell
Brent Worthall
Donald "Jeff" Wright*
Fredrick W. Wright
Larry Wright
Orville (Mick) Wright

Donald Wyatt
Gene Wyatt
William Wyatt
Cloyd Wynn

- X -

- Y -

James Yeager*
Ralph Yohe*
Roland Youngling

- Z -

Francis Zerkle*
Roger Zerkle
Harvey Loy Zimmerle
Philip Zimmerly
Robert Eugene Zimmerly
Eugene (Gene) Zuber
Bob Zwermann*
Martin C Zwilling
Denotes Deceased

*

Denotes WWII Vets

Denotes Teacher/Staff
To each and everyone on the Wall and their families and loved ones.....

---
Links of Interest for Veterans
If you wish to contribute any information or offer any suggestions, please contact Richard Williams
Click HERE for Viet Nam Wall Statistics