TIGER ALUMNI CENTER -- Serving RCCU1 Alumni, Employees & Students
Classes of 1908 - 2018
Fundraising 101 -- Beg & Sell
Paying for the Reunion!
I'm doing some research to see how other reunion committees are funding the expenses of their reunions. None of us want the expense to prohib classmates from attending. And, a Plus, some activities can be part of the entertainment of the reunion.

From Reunion Committee members:
1. Have a 50 - 50 ticket sale half of what you take in from the sale of tickets goes to the individual that has the lucky ticket drawn, They get half the money and the rest goes to the reunion fund.
Last reunion we made about $175 dollars for our fund from a 50-50 drawing.
We also sold Baseball hats with school logo on them and the year. made money on that also.
The reunion money is paying for our site.
2. We had our 30th reunion this past July/August 2009.
Obviously, money was a big issue. We were sweating as the date was approaching. Our dinner was $55.00 per person (which there was a lot of complaints). We tried the "Early Bird" approach of $45.00 but that didn't work at all. So we had to get creative on how to bring the money in to finance our reunion during hard times.
We eventually had great success with donations. I posted on our site and itemized what the upfront cost/deposits were going to be for our vendors, including website and domain name.
Classmates would call and say they would sponsor a certain item.
I also posted how much we wanted to pay for photographer, decorations, etc.... I gave the class, via poll, a choice if they wanted to pay for a band, karaoke, DJ, or background music. They chose not to spend any money for music. One of our classmates had some experience as a DJ and he set up music and then after dinner he played music so we could dance to. It actually turned out great.
We didn't have any success asking corporations for donations because of the economy.
Classmate donations came in at different times. Some added extra money when they paid for their tickets and some sent money through the Donation PayPal acct we posted on the website. (I think I would do that differently because PayPal fees were a lot at the end.)
At the last minute, we decided to have a silent auction before the dinner. This ended up being a great idea. I asked any classmates if they had anything they could bring to the table from their work or their own business. We had great gifts to auction off. (I posted on the home page what classmates were gifting, (which I think kept the interest going and they were trying to out-do each other too). We ended up with over $1,000.00 just from the auction. People were drinking too so that helped with the auction. I wish we would have started collecting items sooner. This money will be banked for the next reunion.
I have great ideas for the auction at our next reunion in 5 years. We have a few ladies who crochet/knit and also make quilts. It would be fun if they can make mini-blankets with our HS logo for football games. Many classmates have kids and grand kids in football.
We also did the T-Shirts but I think we only made $20.00. Classmates were able to order them off the site too. We went through a company that designed them for free and we would receive a certain % of their sales. We could have done that differently too, but the shirts/sweatshirts/hoodies were great quality and the design work was awesome. They latter offered calendars, which I wish I would have gotten on the ball in November. I could have made a calendar from the reunion pictures to get money for the next reunion. Always Thinking…
BTW...our class was a total of 255 and we had about 125 attend the reunion. We are from a small agriculture town and a tight community. I don't know if that made a big difference why we had a lot of donations. We had over $3,000 of donations total.
The economy did play a lot on the attendance. Many couldn't make it at the last minute.
Sorry this is so long. I hope it helped.

3. We also did a silent auction at our last reunion with items that were donated by local businesses. All the money we received from the auction (which if I recall correctly came to about $500)
4. Last year the class before ours got oohs and ahhs when a handmade quilt was given away as a door prize.
The quilt was made by one of their classmates, and had the School Fight Song embroidered on it.
We are having TWO quilts made for our reunion in May – with high hopes that they will draw big bucks when we auction them!
One will have the School Song,
The other will have the Fight Song.
Some pictures will be placed on one of them – maybe class photo – band photo – photo of the school as we knew it [it has since been rebuilt]
5. Have a silent auction for a 'dinner-date' with an available female and/or male classmate.
Minimum bid set - half covers the meals; half goes to the class.
Where the meal is depends on the total bid. <$25, McDonalds <$100 Olive Garden, etc.
Think outside the box.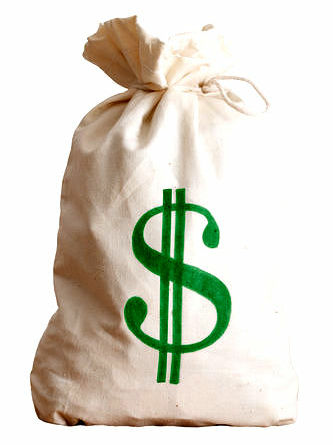 6. A raffle is always a "win" "win". We raffled a flat screen TV and it was big success. A digital camera raffle would be great.
7. We had a donation jar available during our reunion and everyone was great with helping us meet expenses. Our best money generator was an auction at the end of our reunion. One of our classmates had tee shirts made up with "Class of 1960 50th Anniversary Reunion" and our school mascot done in our school colors. Top price for one during the auction was $45.00. We could have auctioned off many more if we had them. We also had an original painting of one of the oldest homes in our hometown, and an ash tray from a drug store where some of our classmates had worked. Classmates opened their wallets to help and the auction saved us!

8. We have always done the 50/50 raffle at all our reunions. Not only does it bring in a lot of money but every time, the classmate who won, donated it back to the class so we got the whole amount! The secret to doing the whole reunion is adding in all your costs to each ticket. Make sure you have a rough idea of how many tickets you will sell (we did a survey of who was planning on attending). Base the ticket price on the meal per person then do all add ins. If you are spending $300 on decorations, each of the 100 people pay $3 more, DJ $500, add in $5 and so on. You can't lose that way. We have always done it that way and have never lost. We had almost $500 left in our account from the last one with the 50/50 raffle and such.
9. We sent letters to about 150 businesses in the Dayton area and about 30 responded with various donations. The Cincinnati Reds donated tickets to the final game of the season (a $600 value), several restaurants gave free pizzas and food, Wiley's Comedy Club and The Dayton Playhouse gave free tickets, Clear Channel gave several "logo" items, etc. One classmate donated his week in an Orlando, Florida timeshare for a raffle.
I wrote a letter to the businesses explaining that we would announce their business (by our DJ) throughout the night with a special focus when the door prize was awarded. Additionally we posted the business with a link to their website from our Home Page.

10. One thing that we have done is a 50/50 at our mini reunions. (We have them about every other month). Sometimes we only make $30.00 but every little bit helps. We just have them put their name on a piece of paper for a $5.00 chance to win. We provide the paper and throw everyone's name in a bucket. Keeps the cost down. We have until 2013 to raise more funds. We are also putting together a cookbook for purchase to help raise the funds. One of the classmates is taking on the chore of handling it and donating the cost.

11. We do it the old fashion way. I beg for the money. We have some very generous classmates and they want the site to prosper. We also have the 50/50 at each gathering and it works. When we need money for something special, I ask for it and it almost always brings more money to the kitty than the cost of what we needed in the first place.