TIGER ALUMNI CENTER -- Serving RCCU1 Alumni, Employees & Students
Classes of 1904 - 2020
September 2018 Student Month
Title: September Students of the Month/Character Students

Students of the Month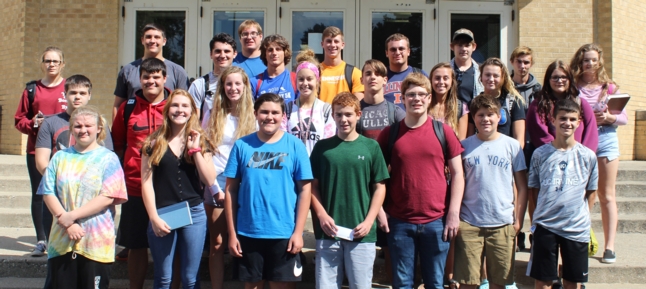 Ethan Dietrich, Clayton Siders, Logan Doyle, Mac Alexander, Blain Fryman, Jonah Donaldson, Brent Hatten, Korbyn Foster, Logan Shan, Taylor Ferguson, Elijah Blaine, Sierra Cantrell, Jake Decker, Isaac Pampe, Ethan Steber, Natasha Elder, Gavin Dorn, Hayden Travis, Avery Bradley, Maxwell Peavler, Kenzie Weiler, Jace Greenwood, Brooks Julian, Frances Dimaranan, Reid Stephens, Jakob Boulb, Hope Laughlin, Kelsi Barthelemy, Maycee Horn, McKenna Lee, Chyler Weiss, Anndra DeShon, Faith Keller.

Love people, serve people, and provide value to others.


Character Students (Respect)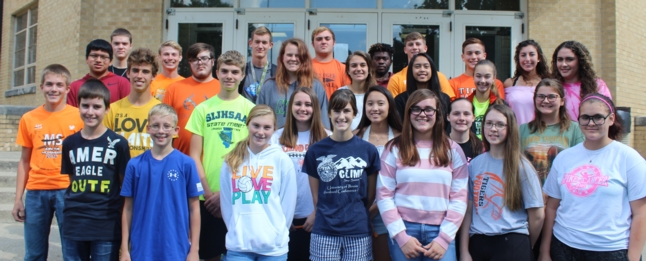 Jace Greenwood, Ben Blank, Joby Thurston, Jerod Kocher, Valerie Yager, Owen Powell, Colby Garrard, Macy Piercefield , Alice Chenalt, Karlee Haney, Katie Campbell, Daelyn Wood, Angel Ellison, Jonas Burckhartt, Kyle Fulk, Rylin Kilpatrick, Joe Musgrave, Taylor Morgan, Ethan Bower, Ryann Klier, Bri Harris, Olivia Shan, Josh Hartleroad, Joan Biyok, Caleb Thomas, Jennifer Rudolphi, Adrielle Smith, Trey Szudy, Kyle Johnson, Gage Stevens, Skyler Sutton, Tara Hughes, Joshua Shoulders, Brandon Perry, Alec Kocher, Braden Nicholson, Kelsie Duenas, Rowan Arvin.

From:
Chad LeCrone, Principal
Richland County High School
1200 E. Laurel St. == Olney, IL 62450
(618) 393-2191