TIGER ALUMNI CENTER -- Serving RCCU1 Alumni, Employees & Students
Classes of 1908 - 2018
Tiger Pride Cares - 2017
"Tiger Pride Cares"
Coming soon: TAC – TPAA program
Financial Support of Students

"All around the country educators are being forced to do more with less. Last year, teachers spent an average of about $500 of their own money on supplies for students." (From PARENTS 09/02/2015)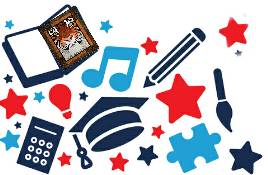 How Much Are Teachers Donating to Support their Students?
The Sunday, November 12, 2017, issue of "The Atlanta Journal-Constitution" reported in its "Truth-O-Meter," article, a difference of opinions/facts (of political parties) in the amount of money teachers nationally are spending of their own money to help their students.
Currently, the Fed Tax code allows a teacher a deduction of $250, assuming collected receipts and if claimed on the correct Fed Tax form. The article reports that teacher usage "results in a reduction in the federal tax revenue of $210 million."
That teachers are donating more money than the total deduction allowed by the tax code is considered obvious. An educated, modest, guess would put the average amount somewhere above $250 and closier to the $500 amount quoted above from the Parents organization.
The point, I wish to stress, is that teachers need help in supporting their students. Their support of their students is laudatory -- especially as most teachers don't make much money. Their support needs additional support.

Let me make that personal!

In July . . .
of this past summer (July 2017), Bob Lemke, the founding corporate sponsor of our Tiger Pride Alumni Association, called me and asked "When are you going to start helping the current students? Many are going hungry." That started a discussion that lasted many minutes. It ended with my saying to Bob, "I'll get on it now."
Well, Bob got my attention and as a result . . .
"Tiger Pride Cares"

Then in September . . .
. . . I emailed Tiger Pride Alumni Association (TPAA) President Lisa Hemrich and requested that a donation program, now known as "Tiger Pride Cares," (TPC) be placed on the agenda of our late September meeting. She responded, "Happy to do so!" And then added, "Been wondering when you'd ask."
The directors unanimously voted to develop a program. Secretary Amy Rusk said, "The teachers know what they need." She felt we should talk to them and volunteered to survey the faculty.

Then in October . . .
TPAA Secretary Amy Rusk did survey all the school district employees asking what their students needed. Forty-one responded with comments -- clearly showing they have students with many needs, both life-and-classroom ones. The 'list' included helping students who come to school dirty, hungry, needing new glasses and/or shoes and without school supplies. A few have no permanent housing.
In deed, whatever you can think a youth might need, yes, you can bet, there are kids with that need.

Then in November . . .
TPAA President Lisa Hemrich talked with Assistant Superintendent Christ Simpson on November 15, 2017, about implimenting our "Tiger Pride Cares" program. He felt all required administrative steps could be easily achieved making operational "Tiger Pride Cares," when the TPAA board approved it.

Then, Still in November . . .
Tiger Pride Alumni Association directors have begun discussing features, processes, and expenses of the plan. Stay Tuned! The directors will act soon.

Need Our Help!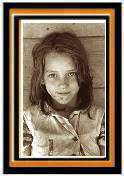 The teachers need help. Too many of their students need help. I read the teachers' needs list and felt overwhelmed. Needy kids sit in about every class and most grades. Community plans, from many sources, are helpful -- mostly for elementary kids. Fewer are available for high schoolers. The school district is using all available aid programs, including of course federal ones. So there is a patchwork of help.
The "Tiger Pride Cares" program will enable the individual teacher, immediately, to direct specific help to specific student needs. With the support of our TAC members we will help our kids. At least start to do so.

Currently, TPAA has some non-scholarship funds available, around $3,000, to start the program. That amount will be divided and shared by all teachers in all three schools. Of course, we can't help all, not even many. However, one of the three school councilors told President Hemrich that "any amount will be a godsend." We will help soon. I'll share updates.

The rest of this article is from The DonorsChoose Blog
What are Teachers Buying for their Students?
" . . . 84% have purchased student life essentials for their students with their own money. From that group, 63% report spending over $100 per year on these items. And even for those teachers who have never purchased an item like this for their students, 78% see a need for these resources at their school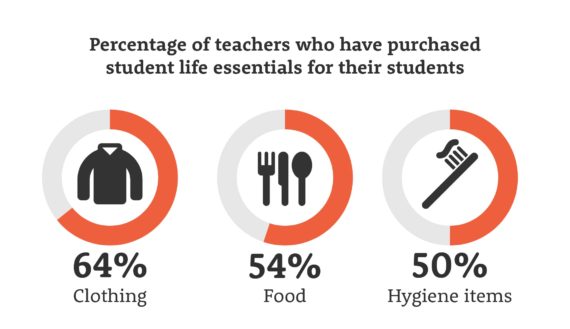 Teachers who have purchased essential items for their students note a variety of benefits in the classroom.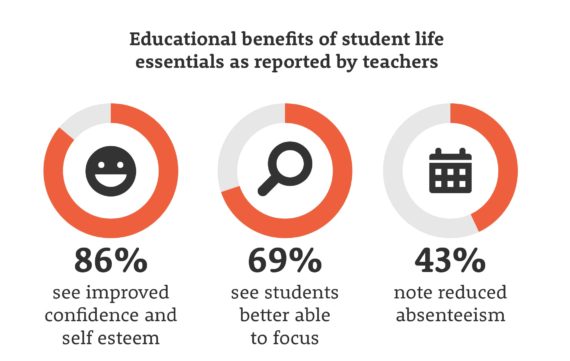 The above charts from The DonorsChoose Blog
Link: https://www.donorschoose.org/blog/teachers-buy-student-life-essentials/

Nov 12, 2017