TIGER ALUMNI CENTER -- ERHS/RCHS

Nancy
ERHS Class of 1952 -- 2020 Reunion
On Friday evening, September 18, 2020 at The Holiday, in Olney, seven classmates with spouses/friends enjoyed an evening of good food and fellowship. This "get-together" is an annual event, but was not as well attended this year due to the virus situation.
The class made plans to meet again next year on September 17, 2021 at The Holiday. We look forward to seeing you then, so mark your calendar!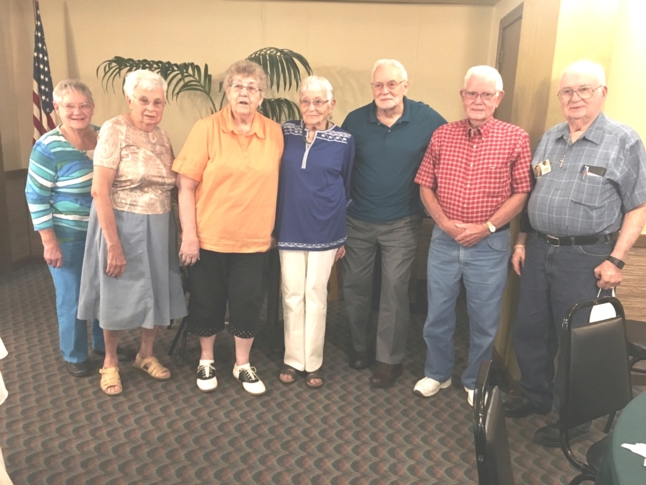 Picture L to R
Marilyn Kermicle Bromm, Edna Herman Brian, Phyllis Martin Slunaker, Margaret Ely Rule, Larry Tennyson, Jimmy Thomas and Roy L. Miller
Richard's Note:
The class of 1952 invited Nancy to join them both Friday night and Saturday morning. She reports having a wonderful time. Thanks Roy!