TIGER ALUMNI CENTER -- Serving RCCU1 Alumni, Employees & Students
Classes of 1908 - 2018
Missing Tigers
Search for Missing Classmates
Searching for Missing Alumni Never Ends!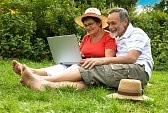 On this page: Advise and Lists of Missing
(The List is below.)
Everytime we've got a reunion coming up, we search for 'missing' classmates. Sometimes we're lucky and find a few. I surveyed some other adminsitrators of high school alumni sites to learn what they did. Below are some of their comments.
CC Administrator #1
The hardest ones are those with the most common last names and those women in the class for whom you don't have a married name. We searched county marriage records and death records and found a few on both lists that way.
CC Administrator #2
Try to get some local publicity on the local radio or in the hometown paper that you are planning a reunion.
Use whitepages.com to locate possible relatives in the old hometown and call them to see if they have knowledge of where your missing members might be.
Also, this "white pages" directory has been very helpful... http://dexknows.whitepages.com/
Publicdata.com [a pay site] has been fairly good at locating SOME classmates who are still with us.
CC Administrator #3
Another site, findagrave.com, has been very helpful in finding a few we thought were deceased, yet we had no verification of such.
CC Administrator #4
If you have access to either Alumni files of students that graduated 5 years before and 5 years after, look for brothers and sisters of classmates. When all else has failed, we have found several of our classmates through brothers, sisters and cousins.
(ONE IMPORTANT NOTE WHEN CONTACTING SIBLINGS OR OTHER FAMILY MEMBERS: They may be hesitant to just give you (a possible stranger) information or an email address. It helps if you give them our alumni association website address or email address: If they don't know you they should feel more comfortable with this.)
CC Administrator #5
Pipl - People Search - http://www.pipl.com/ - Start your search here, this is a DEEP WEB SEARCH ENGINE. You may not need anything else on this list to find most of the people on your missing list. Remember having initals or middle names helps.
ZabaSearch - http://www.zabasearch.com/ - Was my favorite search method. Excellent detailed contact information but it really helps to have a first or middle initial of the person you are looking for. Wow! There are a LOT of people with the same name. ZabaSearch info actually shows up in Pipl searches.
CC Administrator #6
At some point, you just realize that they won't be found. I really think some of mine "intentionally" do not want found. They are doing a very good job. Who knows, maybe they are staying "under the radar" from bill collectors, ex-spouse, witness protection program.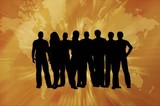 MISSING CLASSMATES LIST
Class of 1950
Class of 1955

Class of 1960
Right now, we are searching for addresses for No one! All found!
Thanks!
Janice Crites

Class of 1965
Class of 1970
Class of 1975
Class of 1980
Class of 1985
Class of 1990
Class of 1995
Class of 2000