TIGER ALUMNI CENTER -- Serving RCCU1 Alumni, Employees & Students
Classes of 1908 - 2018
Class of 1963
Class of 1963
50th Class Reunion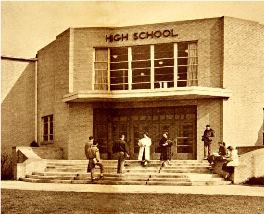 To All Class of 1963 Members
The folowing message is from Pete Weber. Save the date of September 29th, 2018. Here's a key note related to your coming 55th Class Reunion.
On that date, Sept. 29th, will be your reunion dinner and program.
Please contact Marge Fye or Tom Zuber before March 1st as to whether you are able to attend your reunion. Of course, we hope to enjoy being with you! But, if you are sure that you can't come, let us know as we need to know that too. You are being a big help by giving us this early notice.
Note: Please send your reply to Marge Fye <margefye@gmail,com> or Tom Zuber <thomaszuber4@gmail.com>. Why not do it now?
Thanks!
Pete Weber
P.S.: Please forward this information to other classmates.