TIGER ALUMNI CENTER -- Serving RCCU1 Alumni, Employees & Students
Classes of 1908 - 2018
Privacy: Us vs. Them
US AGAINST THEM!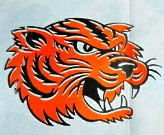 The web is a different place than when I first created my first personal website in 1998 and company one in 2000. Privacy and data-mining concerns have risen to epidemic status since then. Also since then, the web has grown into both a wonderful informational and communal neighborhood and a potentially dangerous hell like Dante's Inferno where thieves, germs, and other scum constantly attempt to invade our world.
Likewise, protection has developed.
The web is also a world where the best engineers combine intelligence and skill to protect us behind firewalls and with our harddrives guarded by protection software. After 12 years, I know the net. I know the dangers of the net: I use protection. I measure value against risk. I enjoy the neighboring world the net offers. I value the benefits. None of them are more important to me than the ability to stay close to family, friends and past classmates/schoolmates and my past students -- many scattered across U.S. and some, the world.
I contracted with Class Creator (CC) to develop this website (
http://www.classcreator.com/
), doing so after participating for three years in one also developed by CC . I know it cares. It knows that users have privacy concerns and have attempted to address them.
For those of you who are also concerned about your privacy, I've gathered the following resources on this page to help you make decisions about the best way for you to participate. I – and your classmates who have joined -- of course want as many classmates to contribute as possible; however, you have to feel comfortable doing so. I can tell you that I'll stay current of these issues.
The options we've selected and not selected to administer the erhsalumni.net website.

Your privacy options as a user of the site

CC's Privacy Policy

CC's FAQ "Questions About Privacy"
I understand your concerns and welcome your thoughts.
Your classmate/Schoolmate, Richard Williams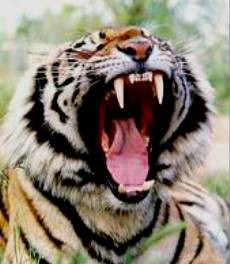 1. ERHS Site: Privacy Options
To prevent someone from falsely joining the site using an unregistered classmate name, new classmates are restricted to the public areas of the site until they have been verified by a site administrator, currently that's Richard Williams.
At this time, I have not password protected the entire site. What this means is that your Profile information is indexable by search engines such as Google unless you restrict your information to registered classmates.

See the next section about your privacy options.

Will I password-protect the entire site? Someday, most likely. For now with our being so new and with my knowing the invited members, no. I don't think it's necessary to flood the moat, shutter the windows and bar the door. Not now.
2. Your Privacy Options as a Site User
When you sign up as a classmate, there are three options at the bottom of your profile page as shown below. To keep your Profile information from the search engines, check the first box. To hide your contact information from classmates, uncheck the second box.
Note that your classmates can always e-mail you although your e-mail address will remain hidden. If you e-mail a classmate, your e-mail address will display on the message.
If you do not want to use your primary e-mail address on the site, you could sign up for a free e-mail account elsewhere and use that address to sign up on this site and to send and receive classmate messages.
3. Class Creator's Privacy Policy
Effective Date: November 1, 2007
The following Privacy Policy governs the online data collection practices of Class Creator. Specifically, it describes the types of information that we collect about you while you are using the Class Creator web site, and the methods in which we use this information.
As the web is a continually evolving medium, we may need to change our Privacy Policy at some time in the future. If we do we make changes we will update the "Effective Date" above to reflect the date of the changes. Your continued usage of the Class Creator system after we post any such changes will be considered as acceptance and agreement to the updated Privacy Policy terms.
What Information is Collected About Visitors?
The data that we collect about you while you are using the site falls into two basic categories:
1.
Information You Provide to Us.
We may collect and store data that you voluntarily supply while using the Class Creator system. Some examples of this type of information include demographic information that you electronically submit when you sign up, information (such as your name or email address), information that you post on message boards on the site, and information contained in emails or questions that you submit to the Site. Should you decline to provide us with certain information while using the site it is possible you may not be able to use some or all of the features of the Class Creator system.
2.
Information Automatically Collected.
We also collect and store information that is generated automatically as you navigate through the Class Creator system. For example, we use a standard feature of browser software called "cookies." Cookies are small files that your web browser places on your hard drive for record-keeping purposes. By showing how and when visitors use the Class Creator system, cookies help us track user trends and patterns. They also prevent you from having to re-enter information on some areas of the site, such as login and password information to access the system. Another example of information we might automatically collect as you use the Class Creator system is information about your computer's connection to the Internet. This information allows us, among other things, to improve the delivery of our web pages to you and to measure traffic on the site.
How is this Information Used?
Class Creator respects your right to privacy. Class Creator collects information only for the purpose of creating your class web site and answering your questions. We may also use the information we collect from you while you are using the Class Creator system for other internal purposes, including using the information to customize features that appear on class web sites. We will not use personal information that we collect online from you while you are using the Class Creator system, nor will we use any information provided by classmates, to mail or email promotional offers (AKA spam). Your personal information and the personal information entered by your classmates will never be shared with other companies or organizations electronically or otherwise — period.
Please also keep in mind that whenever you voluntarily make your personal information available for viewing by third parties online – for example on message boards, In Memory forums, through email or web logs, etc. – that information can be seen, collected and used by others besides us. Class Creator cannot be responsible for any unauthorized third party use of such information.
Be aware that although we have not done so to date, we may release information about site visitors when release is appropriate to comply with an order of the law, or to protect the rights, property or safety of users of the Class Creator system.
Please also note that as our business grows, we may buy or sell various assets. Although not in our plans, in the unlikely event that we sell some or all of our assets, or our site is acquired by another company, information about our visitors may be among the transferred assets.
How To Make Changes to Your Information
Administrators and classmates alike can log into the system and update your personal information at any time.
Questions Regarding Privacy
If you have questions or concerns about this Privacy Policy, our privacy practices, or your dealings with us, please contact us in writing at:
Class Creator
1300 S. Main St.
Ann Arbor, MI 48104
4. Class Creator's FAQ "Questions About Privacy"
What's to stop a bogus person from creating a Profile using one of my non-registered Classmates' names?
Answer

: Somebody falsely joining your site using one of your non registered Classmate's names is known as a "hijacking." Fortunately this problem is rare. If you are having a hijacking problem or simply wish to error on the side of caution and ensure no hijackers gain access to restricted areas of your site, follow the steps below to turn on our anti hijacking feature:

Log into your site and click the Preferences link under your Admin links.

Under the "New Classmate Access Rights" section click the radio button next to the "DO NOT ALLOW" feature. With this option enabled hijackers will not be able to access password protected pages on the site, access Classmate Profiles that are restricted by the Classmate, or post a message on the message forum until you have verified the Classmate's identity. The hijackers Profile will also not be visible to other Classmates.
How do you verify the identity of your new subscribing Classmates? Here are some tactics you may wish to exercise:
MINIMUM
: At a minimum you could simply look at the new Classmate's Profile, and if it appears legitimate (the Classmate has uploaded photos of themselves, their family, etc.) you can go ahead and authenticate the new account.
MEDIUM
: A good middle ground measure would be to email the new Classmate and ask him or her to answer a question or two that only a Classmate would know.
MAXIMUM
: See if you can reach the Classmate by phone using the telephone number provided in the contact details. Hijackers never give out their real phone number.

Should you enable the anti-hijacking feature? The answer to that question is it's entirely up to you. Most sites do not have a hijacking problem. And even if a hijacker gets into your site if you've left this feature off, they are typically looking for things such as:
1) The ability to quickly spam mail lots of Classmates
2) Credit card numbers
3) Email addresses
Hijackers will not find any of these items even if the anti-hijacking feature is not enabled. Personal information of this sort is already blocked by our other privacy features. Thus most hijackers quickly get discouraged and give up.
You might want to consider turning on this feature only if you're actually having an ongoing hijacking problem. Or if you simply want to error on the side of caution and be extra safe, and it's important to you that every single new member be authenticated.

HOW DO I APPROVE NEW CLASSMATES?
Confirm Classmate's identity following the procedure above.

Log into your web site.

Click on Manage Classmates.

Click the Enter/Edit Classmates button.

Click the Profile link next to the Classmate's name.

Click the "Member has been verified" checkbox.

Save the Profile.

I see on my Preferences page that the Root Site Administrator can be changed to another Administrator's name. What's to stop somebody I've made an Administrator from taking control of my site?



Answer: Only you, the Root Administrator, can access your Preferences page. Any other Site Administrators cannot see this area of your site at all. This area includes all kinds of functionality that can only be tweaked by you, the person who built the web site. For a list of all the things you can do, log into your web site and click your Preferences link. All items are fully explained right on your Preferences page.

Can people find my Classmates' Profile pages by searching Google or other major search engines?



Answer: It depends. Your Classmates' Profile pages are fully indexable by major search engines, but each individual Classmate has the ability to permit viewing of his or her Profile only to fellow registered Classmates. If Profile information has been restricted to only fellow Classmates, then search engines cannot get into this information and index it, nor can any non registered Classmate get in. Please note that your Classmates' public profile is found in the search engines when no restrictions have been set by the Classmate him or herself. This is the same information that anybody can see simply by visiting your web site unless a Classmate has restricted Profile viewing to only fellow Classmates. Your Classmates' private information is not findable and will never be displayed even if their Profile is left open to the public. Specifically, your Classmates' email addresses, mailing addresses, and telephone numbers are completely protected and not visible to the public, and not findable/indexable by search engines no matter what. Please note that anyone can still send an email to your Classmates by filling out the contact form at the bottom of any Classmate Profile page. This allows open communication between Classmates and non Classmates alike, while protecting Classmates' personal information.

We understand that Classmates' private information is not visible to the public, search engines, and even other Classmates, but that's still not good enough. We want to password protect our Classmate area so only our Classmates can read other Classmates' profile information. Is this possible?



Answer: Yes. When you are logged into your Administration Area click on Edit Site Pages, and place a checkmark in the Password column next to your Classmate Profiles page. Then set a root system password at the bottom of the page and click the Save button. When you have done these two things the public and search engine will no longer have access to your Classmates' profile pages. Classmates with an account will still be able to see all pages of your site, even if you have password protected them.

Note: If you choose to password protect your Classmate Profile page, new Classmates will no longer be able to join your site unless they have your system password to get in. For this reason we recommend you send a mass email to your entire class after password protecting your Classmates Profiles page informing them what your system password is. Classmates who have not yet joined your site will need this password so they can access your Classmate Profiles area and create an account on your site. If you don't have an email address for a Classmate and the Classmate finds your site on his or her own, the Classmate will need to email you to get the system password before an account can be established. Only 15% of schools choose to password protect their Classmate Profile page. You should do this only if you realize that you will have more work to do and will receive more emails from your Classmates trying to join your site. This is the tradeoff for having the extra level of security.

If I do not password protect our Classmate Profiles page, can individual Classmates do anything themselves to protect their privacy?



Answer: Yes. Each Classmate can select an option that allows only registered Classmates to view his or her Profile. If this option is selected, search engines and the general public will be blocked from accessing the Classmate's Profile page. People have different security concerns for many different reasons, so we've put this security decision squarely in the hands of each Classmate. Note: Any registered Classmate who is logged in will be able to view all Classmate Profiles.

My Classmate's Profile and pictures are being seen when you Google her name. She has her Profile restricted to viewing by only logged in fellow Classmates. Why is this happening? It appears the Profile restrictions are not working.



Answer: The Profile restrictions are working fine. Your Classmate is currently logged into your web site. When she logs in a thing called a "cookie" is set on her hard drive that tells our system she is logged in. Even if she leaves your web site and goes somewhere else on the Internet (e.g. Google), she is still logged into your site. So when she goes out and Googles her own name, up comes a link to your Classmate Profiles page (or sometimes a link directly to the Classmate's Profile itself). Next she is going directly to her own name and clicking on it, which brings her to her Profile and her pictures. Remember, she can see her full Profile because she has remained logged in throughout this process. Logged in Classmates can see restricted Profiles as they are supposed to. Had she not been logged in, however, instead of seeing her Profile she would have seen a message saying her Profile was restricted.

If you or your Classmate wants to see this process like the public sees it just do this:

Go to your web class site and click the "Log out" link on the left.

Go to Google and search for your Classmate's name.

Click on the result that takes you to your Classmate Profiles page.

Now click on your Classmate's name.
You will see that you get the Profile restricted message — you do not get access to the Classmate's Profile.

Bottom line, if a Classmate thinks his or her Profile restrictions are not working it is only because your Classmate is still logged in. Have the Classmate log out of your site first by following the steps above, and then search Google for his or her own name, and it will become apparent that everything is working properly.
I see on some Classmate Profiles people can leave comments for the Classmate. What if a Classmate doesn't want public comments left?



Answer: The presence of the Classmate Comments board is solely under the control of the Classmate. If a Classmate doesn't want comments left for them that others can read, they can simply deactivate the Comments area under their Edit Profile area.

On some other web sites I see a security code that must be entered in order to fill out forms or submit emails. Why isn't there a feature like this on our Classmates' Profiles? I'm concerned my Classmates might get spammed.



Answer: There is no need to worry about your Classmates being spammed. Class Creator utilizes an invisible-to-the-user form of spam protection that stops automated spam attacks cold. Our spam protection system works like some email spam protection systems, in that it uses a series of tests to find out if an email is from a legitimate user, or a spammer. These tests are sophisticated, and include things such as analysis of mouse movements and keyboard strokes. Simply, real email will get through, spam email will not. All of this is possible without making your Classmates type in hard-to-read text, and without blocking Classmates who are seeing impaired.
Posted November 9th, 2010