TIGER ALUMNI CENTER -- Serving RCCU1 Alumni, Employees & Students
Classes of 1908 - 2018
Please Help TAC
Help Wanted: Keep TAC Alive
Message from Richard
Hello! Your Tiger Alumni Center (TAC) needs help.
If you like the Tiger Alumni Center (TAC) website, you can help keep it alive as our operating capital is down to $40. Tac needs donations. Yours is welcome now.
I have been stalling about asking for help. First, I just don't like doing so (Not at all!!). Secondly, I have not needed to do so until recently. (See below.)
I am pleased that we're coming up on TAC's fifth birthday of free service to our members this coming September 15th. During these five years, I asked for help once before. At the time I think we had around 600 members and the site still seemed new to me. I thought the members would feel the same. But August, 2012, they, by voting with their money, made their voice clear: We want TAC! To read about that 2012 fund drive, click on the following link:
http://www.erhsalumni.net/member_survey_form.cfm?SurveyID=16509
Now I come to you members again. To know our needs, the related expenses and the plans, please read on.

Expenses for TAC:
Contract with Classcreators: One Year: $200 (three-years, $280)
ClassNames.net for web address: One-year, $19 (three years, $58)
Frames for Lifetime Achievement Awards: One year: $80 (three years: $240)
Correspondence (thank-you, birthday, sympathy): One year: 100 cards mailed at $2 each plus postage at $10 for 20 stamps: $250. (Three years: $750)
Certificate Paper for Events: One year $25.
Current Account Balance: $90
(Note: Account min. required: $50; $40 usable funds)
DRIVE PLANS
ONE YEAR: Single Year Need Level -- Goal Total: $575

MIXED: Economy Level -- Funds a three-year contract with Classcreators and includes money for single year expenses -- Goal Total: $655

THREE YEAR PLAN: Expenses for 3 Years -- Total of $1,403
RW Note: I am really hoping we reach the funding for three years. That would be wonderful! Next best would be the second level, Mixed. With that, I could take advantage of Classcreators.com's offer of a three-year contract for the additional sum of $80 and still have funding for some other expenses for a year. Thanks to you members!

To View the Contributors List, Click on image.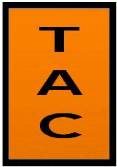 Contributors, By Category
Tiger Cubs Level: up to $99
Tiger Den Level: $100 to $299
Tiger Roar Level: $300 to $499
Tiger Country Level: $500 to $999
Tiger Life Level: $1,000 and Up
Thank You Very Much!
TO DONATE
All you have to do is mail a check to Richard Williams
The Address:
Richard Williams
101 Creggan Hill Court
Tyrone, GA, 30290
Your Check:
In the note space, write Helping TAC or "Website Operations."
The Record:
I will deposit your check in my "TAC" account in my local bank. I will mail you a 'thank-you' card by the end of the drive, the end of June, 2015. To repeat, you get no tax credit for supporting your Tiger Alumni Center as it is, in essence, a website. TAC has NO 501c3. You are giving a gift to me and trusting me to use it to keep TAC alive for the immediate future and maybe, hopefully, up to three years.
If the name (s) on the check is (are) not the same as what we have in our data base (what you see on your page at TAC), I encourage you to email me reporting your gift and allowing us to post your name and your class year in one of the above categories.
Do know that we like all members to see your name and that of your class year as such publicity encourages more donations. But, do know if you request anonymity, we will respect your wish and not use your name (but placing a notice of an anonymous gift stating only your class year in the appropriate category. Again, I will email you, thanking you.
Thank you!
Richard Williams, Founder
rrw41@earthlink.net
(P.S.: I know we have recently finished TAC's scholarship drive and I don't expect those 44 of you who contributed to that drive to help with this one.)