TIGER ALUMNI CENTER -- Serving RCCU1 Alumni, Employees & Students
Classes of 1904 - 2021
Class of 1960
Hello! You are going to have great reunions in 2020!
Let TAC help you enjoy a great reunion! Contact Richard.
CLASS OF 1960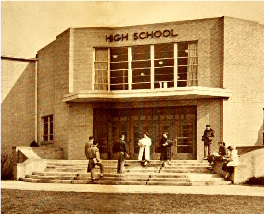 Update: Check with the reunion committee. They are polling the committee members for the decision of cancelling the reunion this year and holding it next year. Again, check as I can't confirm this content. Richard (Class member of 1960)
==============================
Our 60th class reunion is fast approaching. It's the weekend of Sept. 25-26, 2020. Week-end of Olney Fall Festival
Friday: "Meet and Greet" - 6:00 pm
Saturday: Class photo, dinner and entertainment.
Both evenings will be at the Olney "Holiday Motel"
For more details, contact Sharon Street Burt at Trigger88@AOL.com or Janice Teel Crites at jancrites@@yahoo.com