TIGER ALUMNI CENTER -- ERHS/RCHS

Sonja Music
Sonja Music
Tiger Pride Alumni Association Director - 2021
And
Tiger Alumni Center - 2022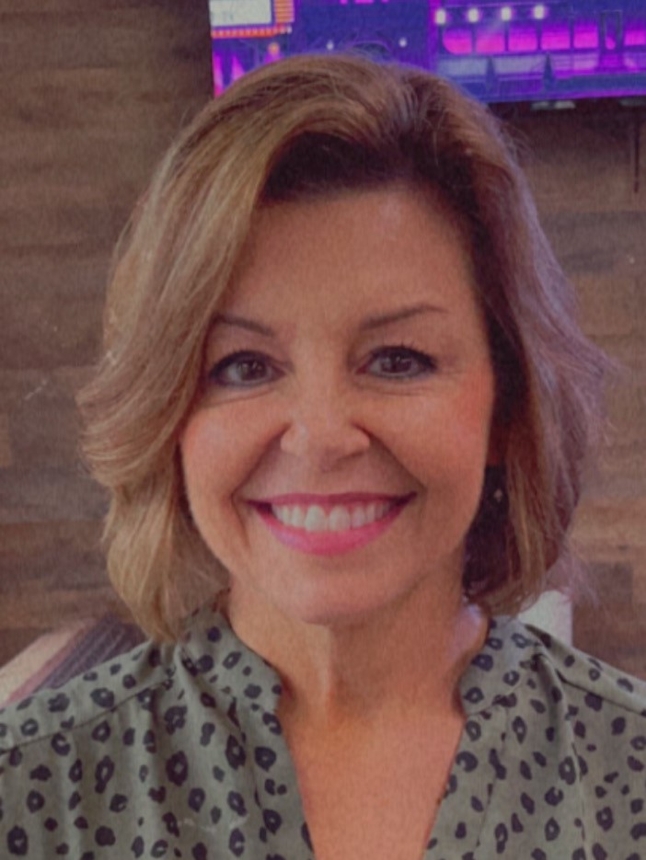 Welcome, Sonja!
This past September, in our almost-annual visit to our hometown, Barbara and I got to meet Sonja, who like Lisa, is becoming a TAC admin. Lisa is retiring from Pride, and Sonja is accepting duel responsibilities. More below.
We met Sonja in a meeting arranged by Lisa Hemrich, retiring Pride (TPAA) president who has served our charity for nine years. She arranged the meeting for us to discuss items related to my retirement, key being the reunion of Pride and TAC.
Joining Lisa, Barbara, and me were the following:
Janet Everette, retiring Pride treasurer for te past nine; Sonja Music, recently selected as the new treasurer, Nancy Rumsey, current co-adm of TAC with me
Below Please Read Sonja's Biography
Sonja Music is from Olney where she works at SKS-blomus USA as a sales manager. She has three grown children and two grandchildren who also all live in Olney. After graduation from ERHS in 1990, Sonja attended Olney Central College and then joined the U.S. Air Force in 1992. After four years serving her country while stationed at Travis AFB, California, Sonja returned to Olney and worked at UPS while she commuted to Eastern Illinois University to earn her bachelor's degree in Business Education. She later earned her master's degree in Educational Leadership from Eastern Illinois University and took additional courses at the University of Illinois Springfield to obtain her Chief School Business Official endorsement. Sonja taught high school business for three years at Newton Community High School and two years at West Richland High School. Prior to taking on a whole new career in 2021, she was the Administrative Assistant to the Superintendent at Richland County Community Unit School District for ten years.
Sonja strives to give back to Richland County! She has served on the Richland County Fair Queen Pageant Committee for the past 11 years. She is a youth leader at Elm Street Christian Church, a mentor for the Richland County CEO program, and treasurer for the Tiger Pride Alumni Association. Sonja spends a lot of her free time cheering on the Olney Tiger athletic programs while supporting her husband, Matt in his position as the Richland County High School Athletic Director and Football Coach. Some of Sonja's hobbies include working out, pickleball, reading, baking, and spending time with her family.