TIGER ALUMNI CENTER -- ERHS/RCHS

Julie Hill
Julie Hill
(ERHS Class of 1992)
Board Member, Tiger Alumni Center
2020 -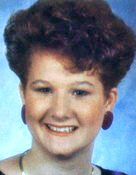 Julie Fehrenbacher Hill is a restaurateur, owning both Ginger Ale's restaurants in Olney. She and her husband, Michael, also an ERHS alum, are franchising their business this year. After graduation from ERHS in 1992, Julie attended Eastern Illinois University graduating with a degree in Family & Consumer Sciences. She continued her education at EIU, earning her Master of Science degree, and later became a dietitian. Julie is a third generation graduate from the Olney school district.
Julie is an active community member, not only serving on the TCAA, but also as a Director on the ERFAE and the Vice-President of the Olney Public Library Board of Directors. She is also an active member of the First Assembly of God Church.
Her husband, Michael, is employed the loan department at TrustBank since his retirement from Fire Chief at the Olney Fire Department, where he served for 23 years. Julie and Michael have two daughters, both graduates of RCHS. Sarah teaches STEM at Richland County Middle School, and Lauren is attending the University of Evansville.
From Richard:
Welcome Julie!
Julie Hill's Scholarship Statement
I graduated from ERHS in 1992, from EIU with my Bachelor of Science degree in 1996 and with my Master of Science degree in 1997. I was fortunate enough to have parents who pushed me to attend college. Little did I know the costs involved as I was a first generation college graduate.
It is refreshing to see the support for our students from community groups, such as TPAA. The amount of scholarships available to our local students provides for wonderful opportunities that they may not have experienced.
I would like to encourage everyone who has had ample opportunities to consider assisting this new generation of students. They will be our future physicians, entrepreneurs and teachers. By donating to the TPAA, you are helping them prepare for the future. Thank you!