TIGER ALUMNI CENTER -- ERHS/RCHS

Class of 1952 Reunion
Class of 1952 Annual Get-together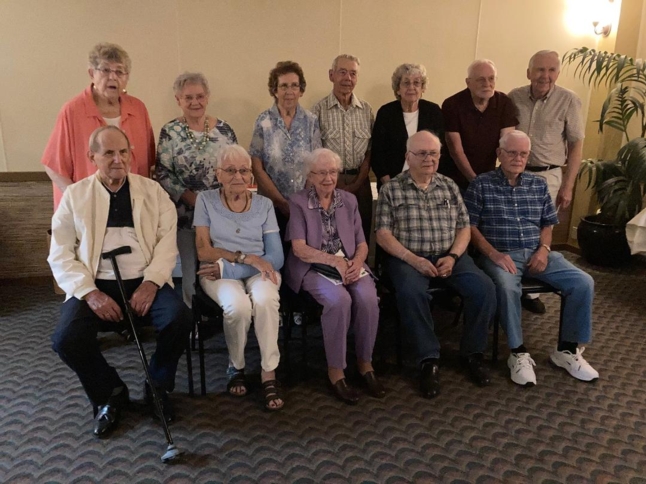 Class of 1952 held their annual "get together" in the Camelot Room at The Holiday on Friday night, September 17, 2021 at 5 pm with a delicious dinner buffet and then met on Saturday morning for breakfast and visiting before the return home.
12 class members and 9 spouses and guests enjoyed a great time of visiting and "catching up" since the last reunion.
Standing L to R
Phyllis Martin Slunaker, Marilyn Kermicle Bromm, Thelma Gerber Schwartz, Howard Scherer, Marilyn Gill Weesner, Larry Tennyson, Gene Wilson
Seated
Richard Blackburn, Margaret Ely Rule, Nola Mae Jennings Sager, Roy Miller and Jimmy Thomas
Where: The Holiday, Olney, Camelot Room
When: Friday, September 17, 2021, evening meal at 5 p.m.;
Saturday morning September 18, breakfast at 8:30.