TIGER ALUMNI CENTER -- Serving RCCU1 Alumni, Employees & Students
Classes of 1908 - 2018
Visit Olney's Museums
During your Reunion --
You Could Schedule Visits to the Olney Museums!
Heritage House and the Carnegie Museum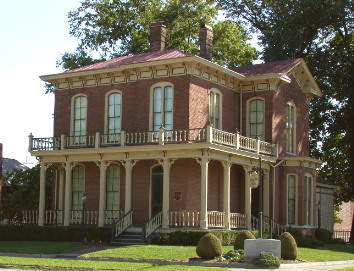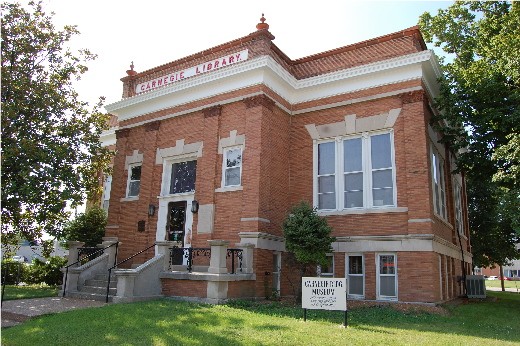 Heritage House House and Carnegie Museum
Both facilities continue to give visitors a place to relax and see what life was like in Richland County in the late 1800s and early 1900s. The two facilities offer detailed furnishings and exhibits and are truly a gem in our county.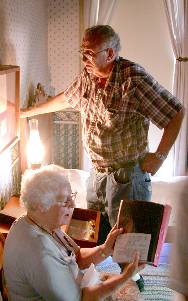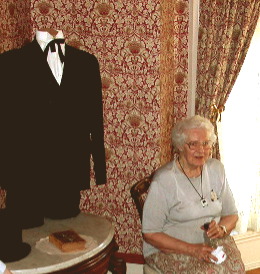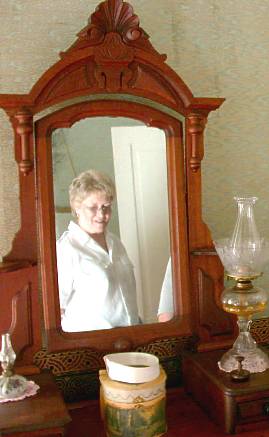 Above: Inside the Heritage House Below: Inside the Carnigie Museum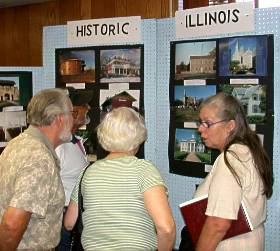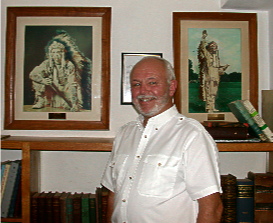 You can explore everyday living in the late 1800s – from military artifacts, to farming, industry, medical care and education. Re-discover why the Olney Daily Mail once proclaimed on its masthead that Olney is "The Trading, Industrial, Educational and Medical Center of Southeastern Illinois." As we all get older, we seem to develop a greater sense of history, and the Carnegie Museum and Heritage House offer a great opportunity to fulfill our appreciation of the past.

Each summer, a large number of visitors meet in the backyard of the Heritage House to celebrate the Fourth of July, taking in live entertainment and enjoying ice cream and cookies. During the winter, people visit the beautifully decorated Heritage House during the Christmas Tour of Homes in Olney, enjoying different musical groups and a variety of cookies and hot cider that adds to the spirit of the season.

The Carnegie Museum is open Sunday afternoons, 1:30 to 4:00, from April through October; and the Heritage House is open Sunday afternoons, 1:30 to 4:00, from April through the weekend before Christmas.

Richard's note: I have enjoyed visiting both of the above as part of my reunion activities of my class, Class of 1960. I recommend both to you or any class -- either as a personal actiivity or as a group class reunion activity.

From Ron Scherer, Classmate of 1962
Member, Richland Heritage Museum Foundation
"We want you to visit, but we can always use your help in other ways. First, general maintenance and repairs are made each year to the two structures, so any contribution is appreciated. A new red metal roof was placed on the Heritage House in the fall of 2012 – an expensive but necessary project to maintain the house as it stands today.
And, second, although we have no shortage of artifacts, we are always looking for those new gems from the era – items that you may have, but don't know quite what to do with them. We can take them off your hands and guarantee their preservation, while placing them on public view for others to enjoy.
"If you would like to donate items, join as an individual member or become a benefactor at various levels, please send us a note at the Richland Heritage Museum Foundation, P.O. Box 153, Olney, IL 62450. We'll mail you a contribution card specifying the various levels of giving, and gladly talk with you about any artifacts you may wish to donate."