TIGER ALUMNI CENTER -- Serving RCCU1 Alumni, Employees & Students
Classes of 1908 - 2016
In Memory
Ed Hataway - Class Of 1969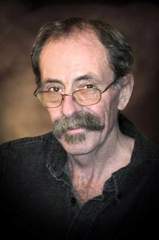 OLNEY, Ill. (WTHI) - Authorities in Richland County, Illinois confirmed Thursday that a body found in rural Lawrence County has been identified as that of missing Olney man Ed Hataway.
The body was found in a drainage ditch near U.S. Route 50 November 7 th.
Mr. Hataway was reported missing on September 20, 2012, according to a statement issued by the Richland County State's Attorney's office. According to the statement, Olney Police and the Illinois State Police continue to investigate the death.
During a search at Mr. Hataway's apartment September 27, some members of Mr. Hataway's family said they were concerned that they had not been able to reach him in days. They noted his truck was still parked outside the apartment building and that his cell phone was still inside the apartment.
EDWARD E. HATAWAY, 61, of Olney, was found Wednesday, November 7, 2012, after being missing since September 16, 2012.
A memorial service held at Summers-Kistler Funeral Home in Olney. Following services, a Celebration of Ed's life will be held at Knights of Columbus Hall in Olney. Interment of cremains will be in Haven Hill Cemetery in Olney with full military rites.
Ed was born January 21, 1951, in Olney, the son of William Robert Hataway Sr. and Opal Eileen Wingert.
He was a U.S. Navy veteran.
Ed is survived by his brothers, John Hataway and his partner, Anita Scott, of Dundas, William Robert Hataway Jr. and Daniel Lee Hataway.
He was preceded in death by his parents, William Sr. and Opal Hataway.
Published in Olney Daily Mail (IL)