TIGER ALUMNI CENTER -- Serving RCCU1 Alumni, Employees & Students
Classes of 1908 - 2018
Success! Reached $20,000
TIGER ALUMNI CENTER -- Serving RCCU1 Alumni, Employees & Students
Classes of 1908 - 2016
Saturday, March 26, 2016
News Flash to 1,740 Tigers
Re: Today's New Total: $20,000
Hello TAC members!
That's an amazing $20,000!
We have finished an outstanding scholarship campaign!
At our Board of Directors meeting last Wednesday night, the directors made various contributions to the drive, to provide the amount we needed to reach $20K. In total for this drive, your TPAA directors donated $1K.
To see the current list of donors: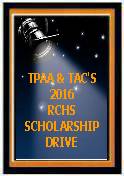 Again, let me thank all of you donors on behalf of TPAA directors: Kellie Cook, President; Lisa Hemrich, Vice-President; Janet Everette, Treasurer -- and directors Nancy Rumsey, Clarence Smith, Brenda Stallard, and Judy Walker.

Janet wants you to know that as of today all donated scholarship sums will be applied to the RCHS 2017 Scholarship Campaign. She would also like you to know about the stack of notes she received with the mailed checks. These notes expressed appreciation for our conducting this scholarship campaign to help our/your youth. Thanks!
I love this annual campaign! I get much joy raising scholarship money for our graduates. I started college with $300 dollars my father raised by borrowing from his life insurance policy. Later semesters, years, I got other help. I know that you donors are helping our youth to a chance for a better future! I can't put in words how dear your support is to me and the other directors.

Campaign Maxim: "If you don't ask, you'll not get; ask and you might."
Given that I think the above maxim is true -- forgive me for being so bold -- I will now ask for five donors who will pledge $5,000 each for each of the next five years. Why? Well, yes, we had a very successful campaign! We doubled the amount donated in 2015. We had the number of "first-time" donors almost equaling that of 'repeaters.' And you first-timers donated just about the same amount of money. We had more donations of $500 or higher, than ever before. Why ask for the above? We, the Tiger Pride Alumni Association, are a charity organization: our job is to raise money and then give it away to our school and its students. The more we have, the more we have to give! The campaign now ending will result with 20 graduates receiving $1K each. Wish we could give more to more!
Interested? Like to talk about pledging so much (or less or more)? Email me about a good time for me to call you to discuss the scholarships. Thanks!

While I am bold enough to ask, let me ask if any of you are interested in supporting a program to help current students who need help. I mean our homeless students or any of the youth who need glasses, dental work, a winter coat, or school supplies or expenses -- whatever kids need. I'd like to find someone who would head up such a program. Your job would be to build the whole thing. You'd need to write a proposal, co-ordinate with the school district administrators, recruit volunteers, network with community leaders (and service providers) and raise money. Who is looking for such a job, such joy?

Okay, I am really in deep and so I might as well ask for the last item on my list: being 74-years-old, I need a back-up administrator. I would like to talk to anyone who would be willing to be in training to take my job. Really. You, too, I bet, have heard that everyday over "70" is a gift. I am in that period of pushing my luck. What will happen to TAC (and maybe TPAA) without me? I think a backup plan is wise. I have never been more serious. Email me if you love our past, can "talk-the-talk" and want a job of joy!
Happy Days!
I imagine that some of you TAC members will be in attendance in May on the Senior Honors night when many graduating RCHS seniors will receive our, and other, awards. I bet the hall will have many smiles and tears of joy! I wish I could be there. I have an idea of the grand emotions that will be filling the hall. I was a college faculty member who attended 27 such nights for Lincoln Land Community College.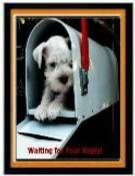 Richard