TIGER ALUMNI CENTER -- Serving RCCU1 Alumni, Employees & Students
Classes of 1908 - 2018
Kellie Cook
Kellie Bussard Cook
TPAA, Founding President, 2014 -2016
and
TPAA Director, 2018

Kellie Bussard Cook, ERHS Class of 1964, served as the Tiger Pride Alumni Association's (TPAA) founding president, serving from August, 2016, at the founding meeting of TPAA until August, 2016 when she retired. But she missed us so much she asked to be included again in 2018.
As the first president, she set the mark very high by being motivated, organized, and thoughtful. She seemed to enjoy conducting meetings, certainly doing so very well, keeping us on agenda yet encouraging pariticpation.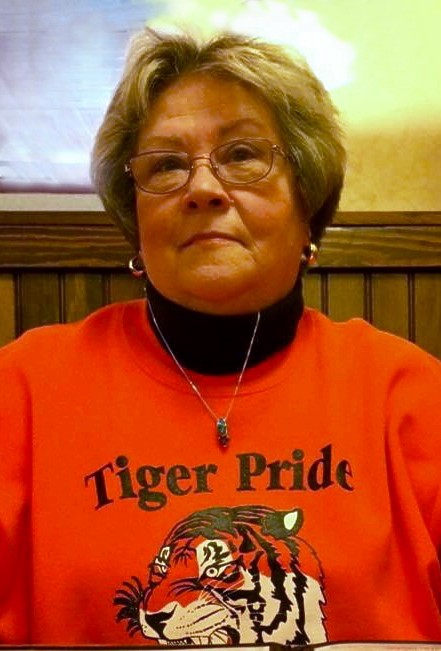 Kellie led by example. She actively participated in all of the many activities she and the other directors planned. She was liked and respected.
Thank you very much, Kellie. Well Back!