TIGER ALUMNI CENTER -- Serving RCCU1 Alumni, Employees & Students
Classes of 1908 - 2018
Judy Walker
Judy Dale Hill Walker
TAC School Coordinator - TPAA Director

Judy Dale Hill Walker, Class of 1964, has been a valuable volunteer to both Tiger Alumni Center (TAC) and to the Tiger Pride Alumni Association (TPAA).
Judy's service began in 2012 as a District Employee Coordinator for TAC with ERHS and when TAC created its Lifetime Achievement Program she served as chair. For that program she served in many roles including researcher and announcer.
Judy's knowledge of the school's administrators, teachers, and students -- her having been a teacher at ERHS for many years -- resulted in important connections. Those were first noticed in her ability to program the names of school employees in the "Teacher/Adm/Staff" pages of TAC's website.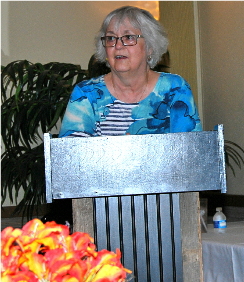 Such knowledge also made TAC's annual receptions remarkable as she could speak in detail about both past events and faculty members. She could keep everyone's attention.
When Richard needed committee members to serve on an enabling committee for the creation of our coming charity organization, the Tiger Pride Alumni Association, she volunteered for that too.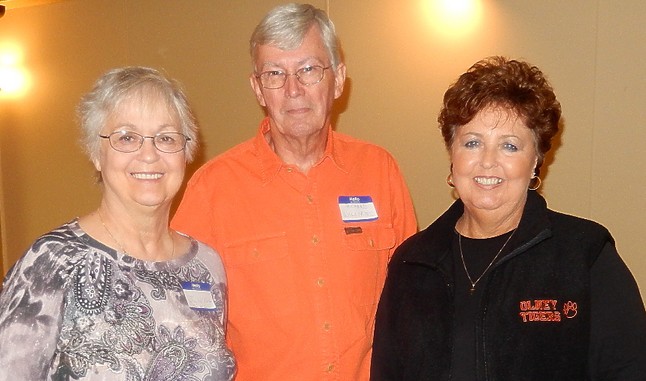 As a TPAA director, Judy served in a variety of ways. She turned her public relations / public speaking by being, for TPAA, what she had done for TAC, our announcer, speaking at the high school's (ERHS, and then RCHS) Honors Night.
When her skills were needed for TPAA meetings, she assumed the role of secretary.
Judy resigned from both TAC and TPAA, August, 2016.
Thank you very much Judy for valued service.