TIGER ALUMNI CENTER -- Serving RCCU1 Alumni, Employees & Students
Classes of 1908 - 2018
John Fritchey
John (Jack) Alden Fritchey III
Veteran Affairs, 2011 - 2013
In 2011, John, ERHS Class of 1961, accepted the position of Veterans' Administrator for the Tiger Alumni Center. He had found TAC during Richard's first donor campaign to support the alumni center, John generously donated to the fund.
He created from scratch the veterans affairs services which include a page of links to veterans' services nationwide and a page of his now popular "Wall of Appreciation" listing hundreds of ERHS alumni veterans.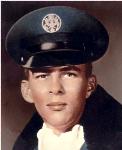 He also worked with the other TAC administrators offering new services and imaginative approaches to ERHS alumni services. One highlight of these was the April, 2012, reunion held in Spring, Texas, for all alumni living in the region, hosted by him and his wife Charmaine.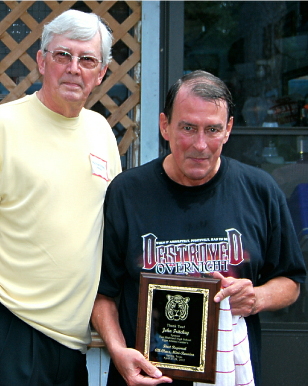 Richard thanking John for hosting an ERHS alumni reunion
John held his position with the Tiger Alumni Center until his death May 15, 2013. The Tiger Alumni Center is a better service organization for his volunteer service.